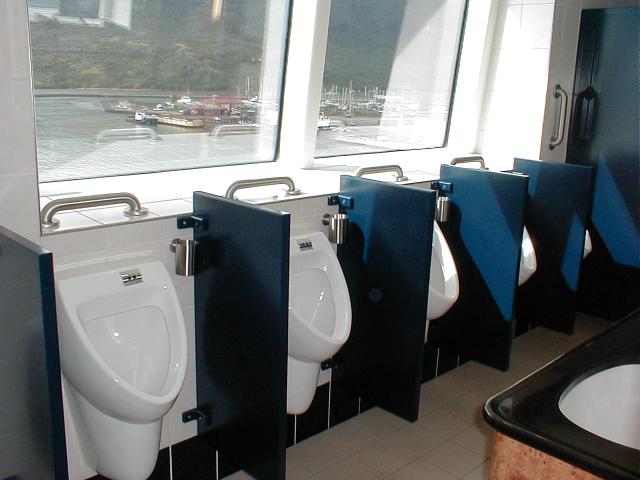 This picture was submitted by an independent contributor. He writes: "These urinals are located on Deck 12 Forward Port section".
More about the Norwegian Star: "This $400 million supership is the largest cruise ship ever to set sail in the islands of Hawaii, accommodating 2,200 passengers and 1,100 crew members. Purpose built with NCL's exclusive Freestyle Cruising in mind, the Norwegian Star has ten distinctive restaurants and 14 separate lounges and bars. In addition, the Norwegian Star has more private balconies and oceanview staterooms than any other ship in Hawaii."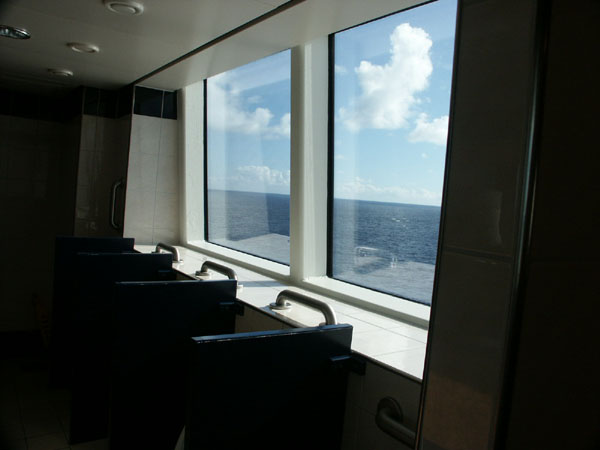 The image above was submitted by TN and comes from the same vessel. This photograph was taken while the ship was en route to Fanning Island in the Kiribati Republic. This tiny island nation is located in the South Pacific, near the countries of Tuvalu, the Marshall Islands and the Solomon Islands. The capital of the Repubic of Kiribati is Tarawa and the country is home to 83,000 people.