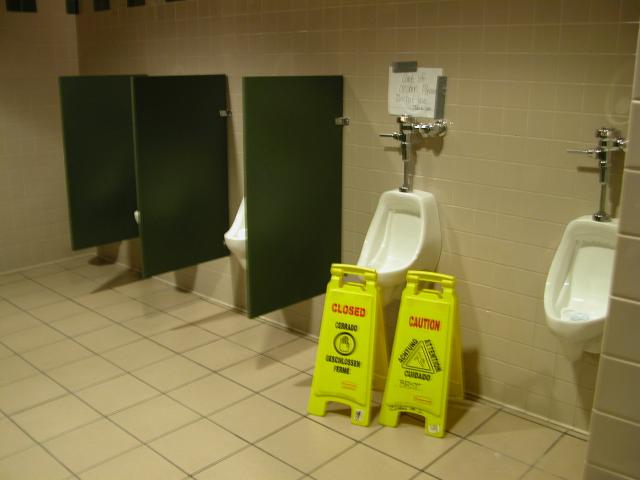 The first two pictures were sent in by TW in 2005. He writes: " Northcross Mall is one of the oldest malls in Austin, Texas. It underwent a huge remodeling a while back. The ice skating rink which had been removed was re-installed and this large Men's Room was added. It seems that their plumbing contractor might not have done the best job as at least one of the urinals is out of order most of the time. "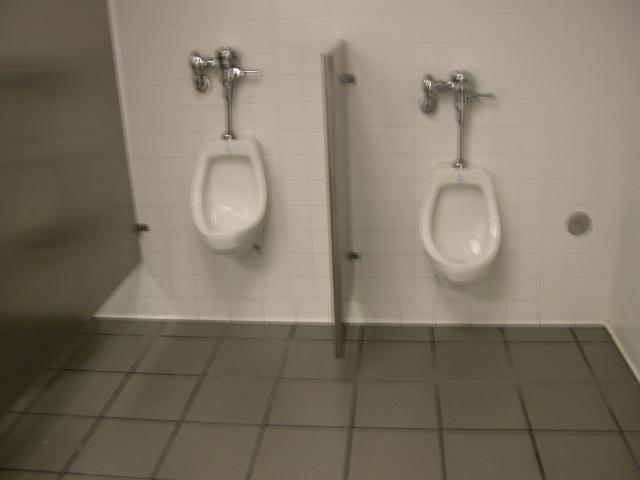 "The smaller installation is next door to the Security Office and has always been there".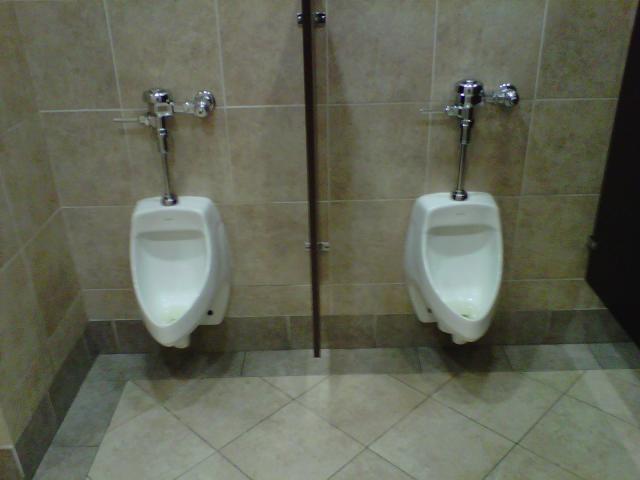 This latest photo was also sent in by TW. He returned to the Northcross Mall in 2011 to photograph it. He writes: "Northcross Mall in Austin, Texas, as been extensively re-built to make room for the new Wal Mart. These urinals are located across from he ice skating rink which is one of the few features retained from the old mall."