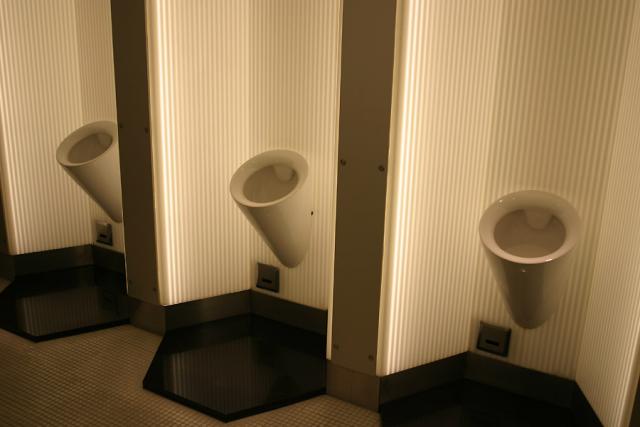 These pictures have been sent in by
. He writes: "In the meantime, a walk is taken in the outskirts of the Ginza, and the urine place of the head office showroom of Nissan Motor in the Ginza has been seen. The chamber pot of the form where this urine place is hardly seen in Japan is installed".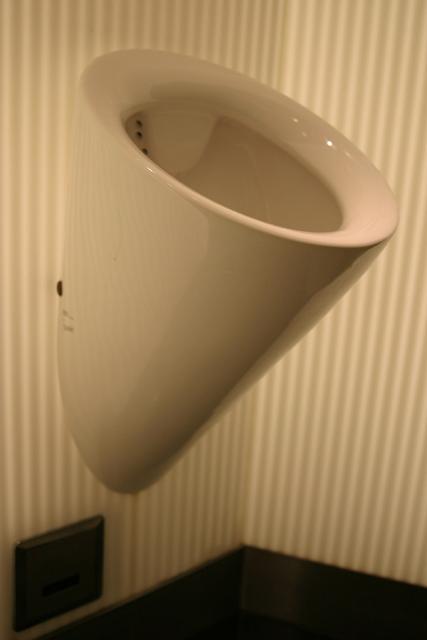 "It is the photograph of the appearance of the chamber pot. As far as I know, this form is not made in Japan".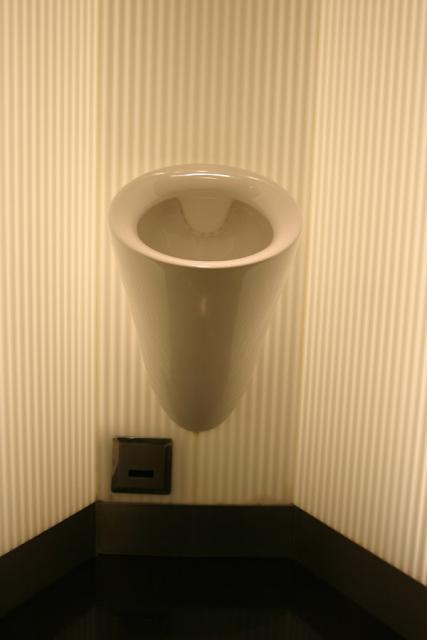 "This chamber pot was photoed from the front. Too, the unusual model is carried out."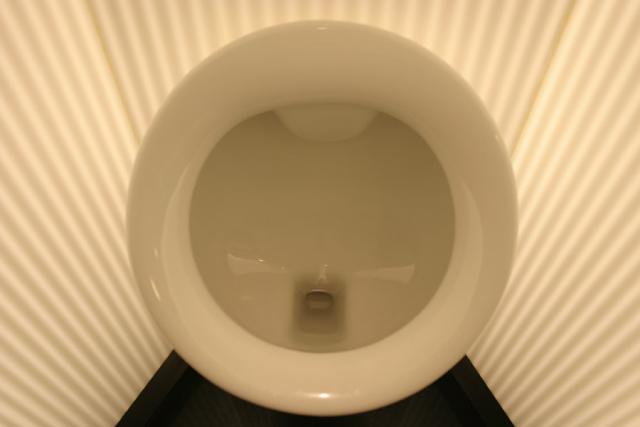 "It is in the unusual formal chamber pot. This is also the formal thing which is not seen in Japan."