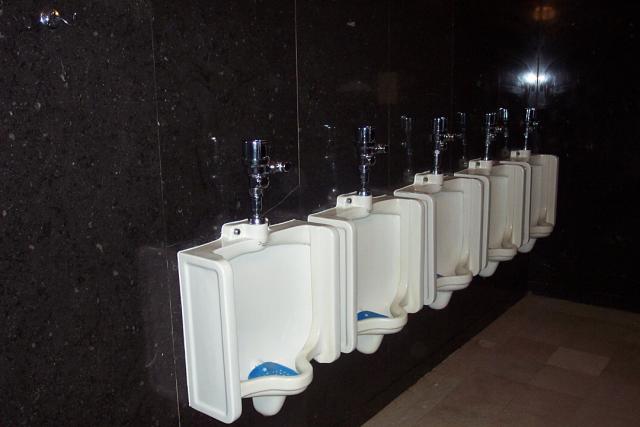 "The National Gallery of Art was created in 1937 for the people of the United States of America by a joint resolution of Congress, accepting the gift of financier and art collector Andrew W. Mellon... The paintings and works of sculpture given by Andrew Mellon have formed a nucleus of high quality around which the collections have grown...
The Gallery's East Building [pictured here], located on land set aside in the original Congressional resolution, was opened in 1978. It accommodates the Gallery's growing collections and expanded exhibition schedule and houses an advanced research center, administrative offices, a great library, and a burgeoning collection of drawings and prints. The building was accepted for the nation on 1 June 1978, by President Jimmy Carter. Funds for construction were given by Paul Mellon and the late Ailsa Mellon Bruce, the son and daughter of the founder, and by The Andrew W. Mellon Foundation."
This photo was sent in in 2002.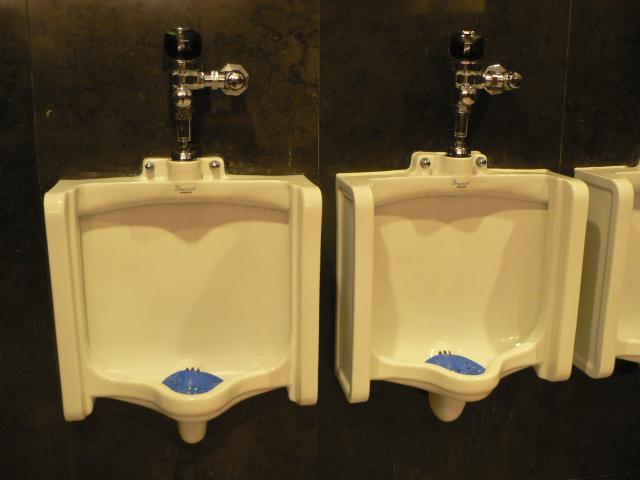 This next photo was taken by MO in 2006 in the West Wing of the museum. He writes the following about this strange-looking photo: "I saw these in the ground floor restroom on while visiting the West Wing of the National Art Gallery in Washington DC on June 3, 2006. I've never seen wide urinals like this before, and went into another men's room on the upper floor to see if they were the same. Yes they were. Enlarging the image, you can make out the brand. Its 'Standard WASHAL'."