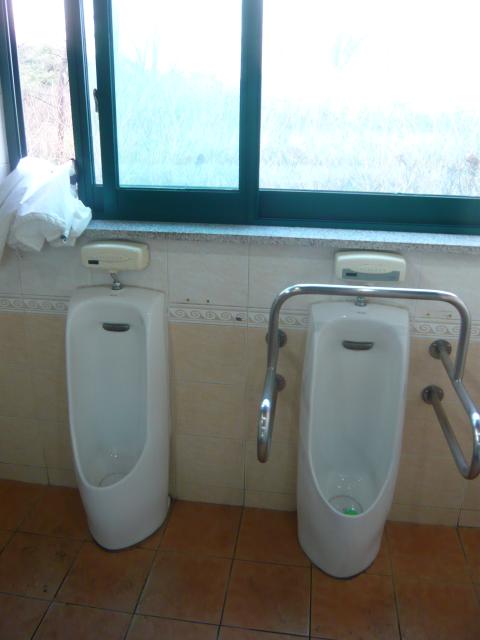 "Namsan is a 262-meter peak in the Jung-gu district of south central Seoul... It offers some hiking, recreation and views of downtown Seoul's skyline. The N Seoul Tower is located on top of Namsan. The mountain and surrounding area is a public park maintained by the city government. It is a popular spot for a panoramic view of Seoul..."
A plaque mounted on the outside of this men's room proclaims this installation to have won "Seoul Best Toilet 2001 - 11"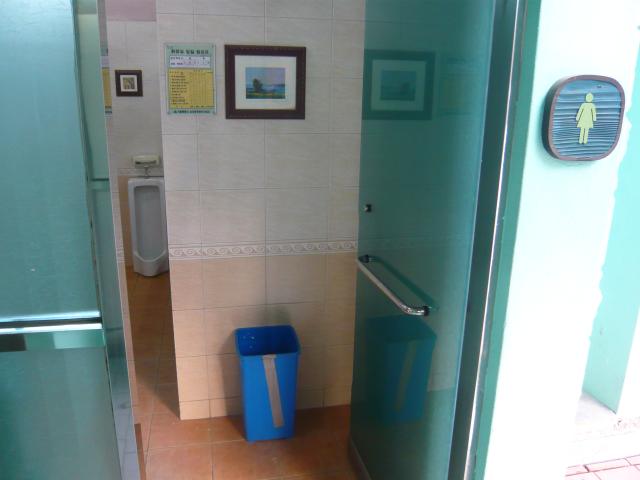 Another fascinating fixture of this public installation is this sole urinal that is found inside the ladies room. Presumably it has been installed for use by young boys who are taken to the bathroom by their mothers, although the exact reasoning behind this installation is unknown.