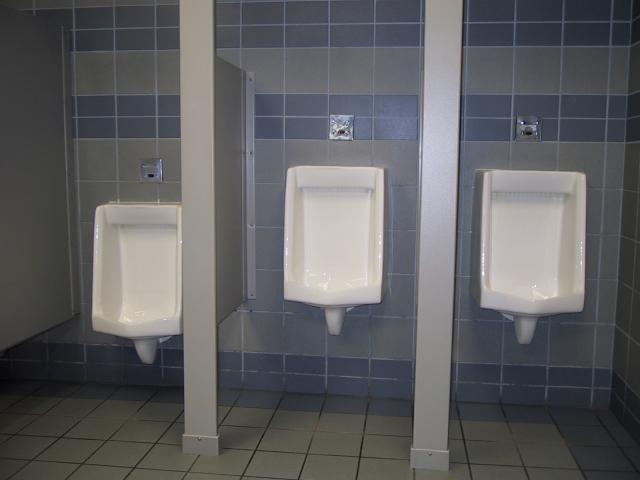 MSP is the air gateway to the Twin Cities. It is currently in the middle of a substantial improvement project that will add terminal capacity and expedite transit throughout the complex by way of automated tram service.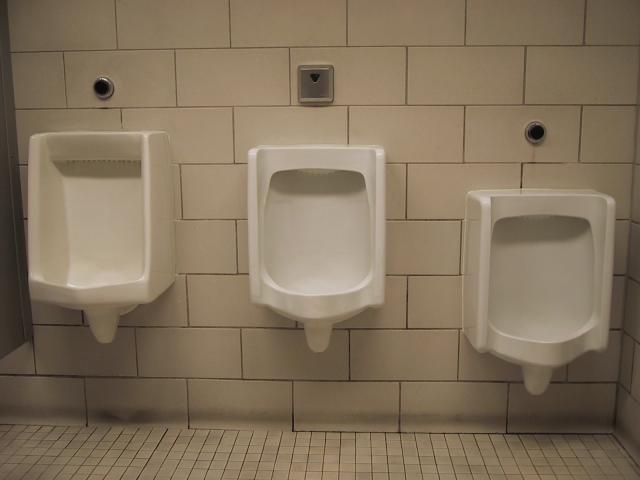 Interestingly, an auto-flush mechanism was installed on the middle fixture, while the other two retain their original manual flush plates.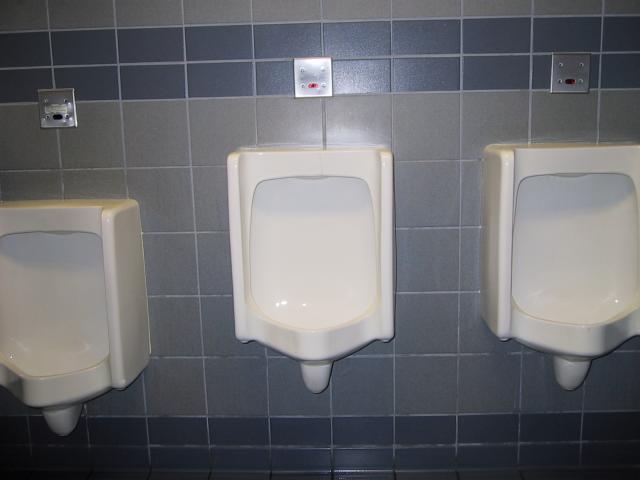 MSP is one of a growing number of airports that blend a travel and shopping experience for its visitors. A variety of different installations, including these, can be found throughout.