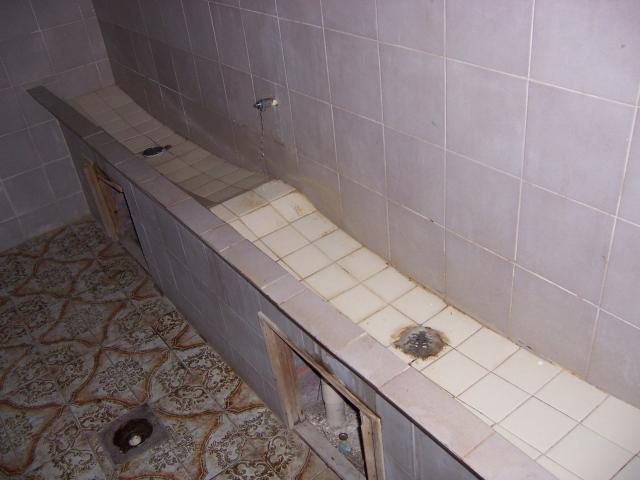 Bar Mareño is located at the Campo Turistico Rancho Percebu, which lies 20 miles south of San Felipe at the entrance to Estero Percebu, a five kilometer long tidal estuary.
The bar features a drink called the Cazuela Bowl, which is basically a large bowl filled with squeezed oranges, grapefruits, lemons and limes, as well as a generous helping of rum, tequila and "only a splash" of coca-cola. The drink comes in several sizes and is meant to be shared by groups of people.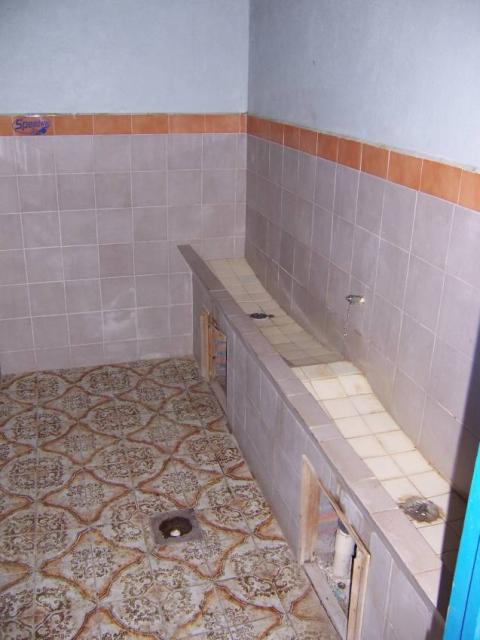 The men's room contains this fixture and nothing else. Not even a sink.