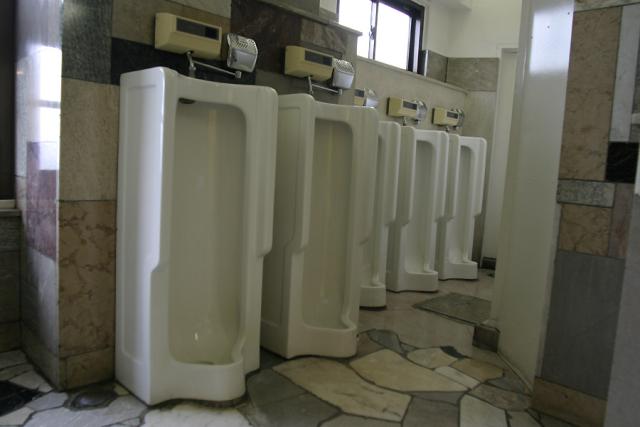 "Established in 1673, Mitsukoshi group continuously aims to be a creative retailer that always provides innovative merchandise and superior service to customers with traditional principle of " The Spirit of Sincerity " and "Always together with the Customer". For over three centuries, Mitsukoshi has been ranking high among the renowned department stores in Japan and receiving great favors from customers worldwide. In addition to its extensive network in Japan, Mitsukoshi operates numerous overseas stores throughout Asia, Europe and United States".
These pictures were sent in by
. He Writes: "This time, the urine place of Mitsukoshi Dept. Store, the department store of a long-established store in Nihonbashi in Tokyo, was covered. Since it thinks that this building is a thing which is not amusing even if it is from the early stages of Showa and puts this urine place itself on a site, I will contribute. It is the urine place currently installed in the eighth floor of this department store. When this department store is made, from from, this urine place is in a state with this, and it is used, taking care of it finely. The flashbulb was exchanged for in after years by the sensor formula. He has a feeling that the interior using much marble is very gorgeous."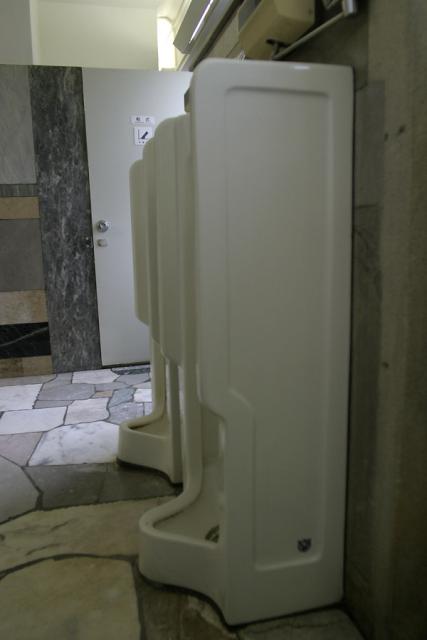 "It is the place which looked at the toilet bowl of this urine place from width. This chamber pot is the thing of the form called U-30 of an Toyo Toki, and it is now changed into the company name called TOTO."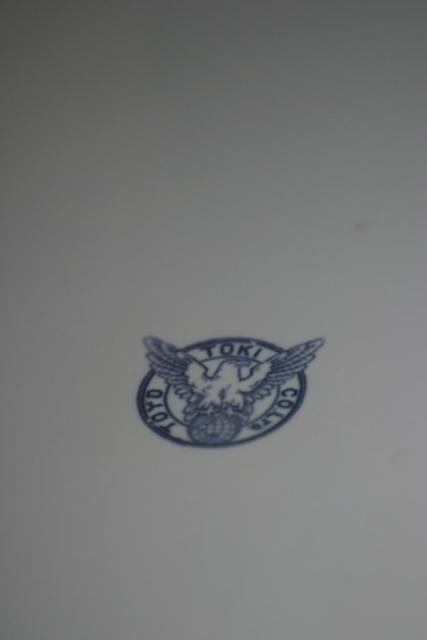 "This is the mark of a Toyo Toki time. It is called the common name and the Steller's sea eagle mark."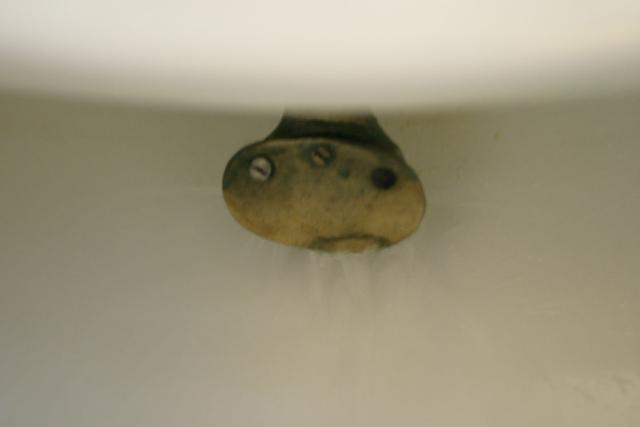 "Although it is slightly unclear, it is the place where the water for washing is flowing. The spreader is used."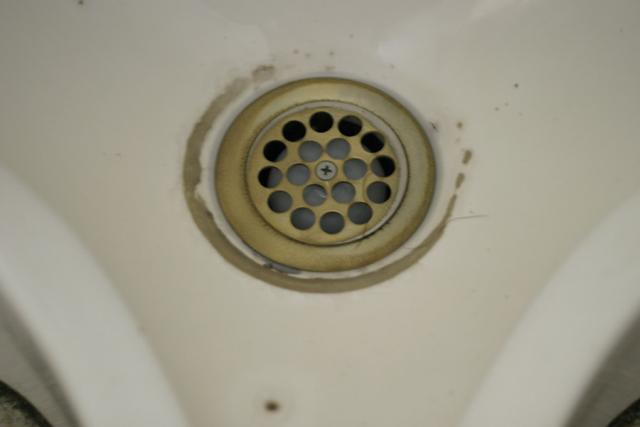 "This is an exhaust port. After being set to TOTO, the same strainer of type is used. as [ used / the strainer of the same form / by KOHLER or American-Standard ]".