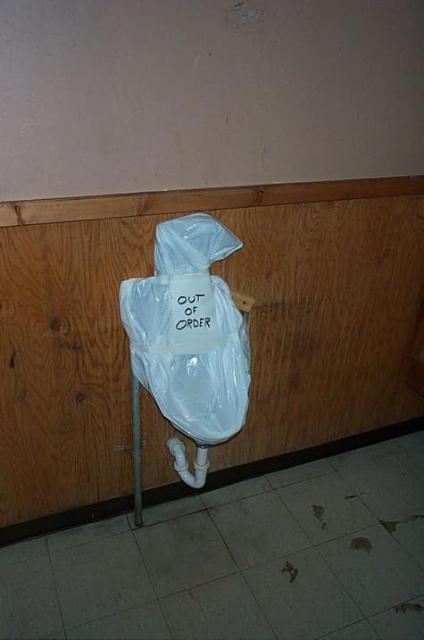 This may very well be the only urinal in the tiny community of Cooke City, Montana. This picture was taken in September, 2000.
The following update was sent in to Urinal Dot Net by an independent contributor on 2/25/01.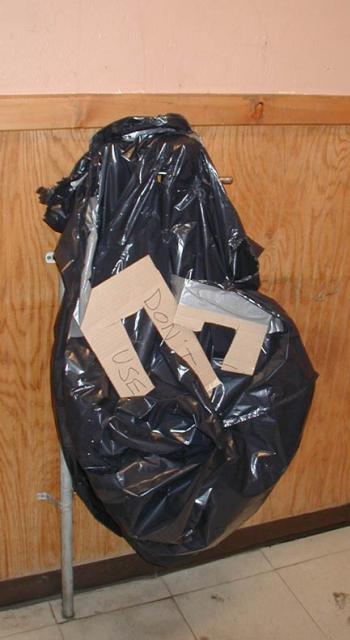 Originally, the cardboard sign contained an expletive that was cut out of it by an unnamed party.
Another update was sent in on 3/11/01.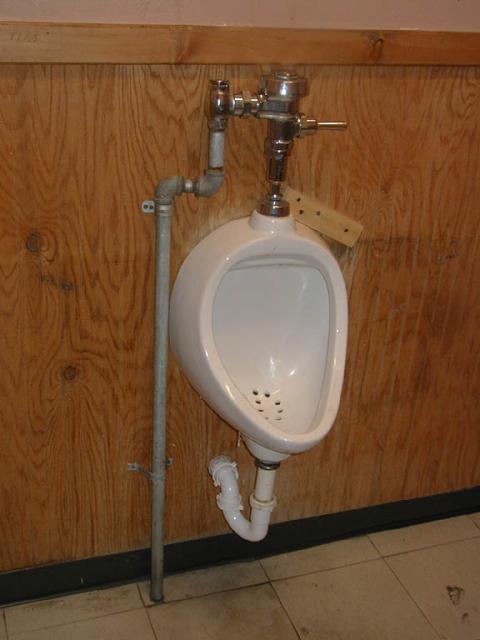 The picture was accompanied by this comment: "Unwraped and working, question is for how long. Could this be the POWER OF THE INTERNET".