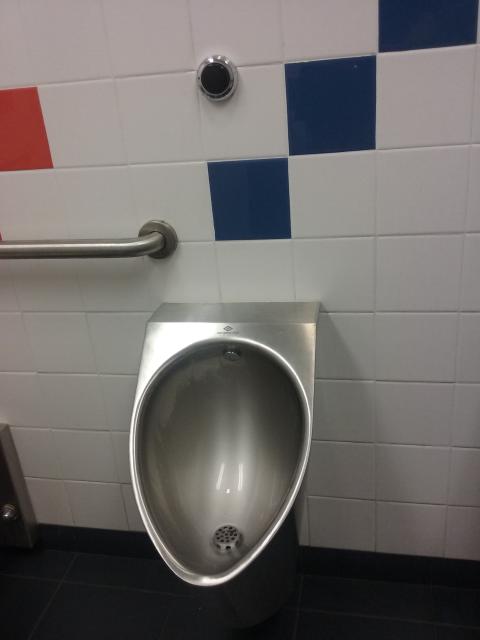 Wikipedia confirms: "Metrorail, colloquially called the Metro, is the heavy rail rapid transit system of Miami and Miami-Dade County, Florida. Metrorail is operated by Miami-Dade Transit (MDT), a departmental agency of Miami-Dade County. Opened in 1984, it is Florida's only rapid transit metro system, and is currently composed of two lines of 23 stations on 24.4 miles of standard gauge track."
This photo was sent in by TM, who remarks: "I think this is a prison grade fixture. The restroom is probably the cleanest thing on the entire transit system."
This photo was taken at the Earlington Heights station.