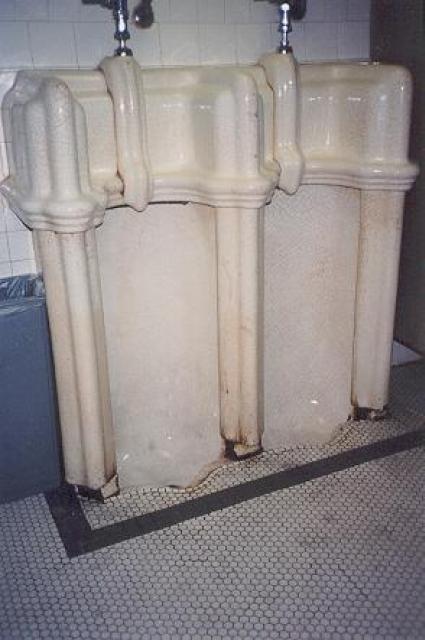 This classic fixture was found at the Macy's in New York City. It was submitted by Don Treadwell in 2001, along with the following:
"These stand-up urinals were in Macy's Department Store in 1983. I was in awe of the 5 foot glazed enamel or vitreous ceramics.(sic) They obviously were very old since this is one of the original Macy stores."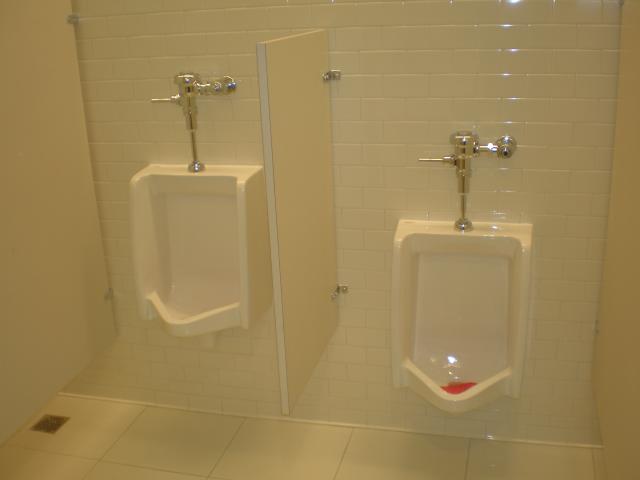 AS submitted the above image from Macy's in Bolingbrook, IL. Macy's Bolingbrook celebrated its grand opening on April 17, 2007, making it the newest Macy's store in the world at the time this photograph was taken.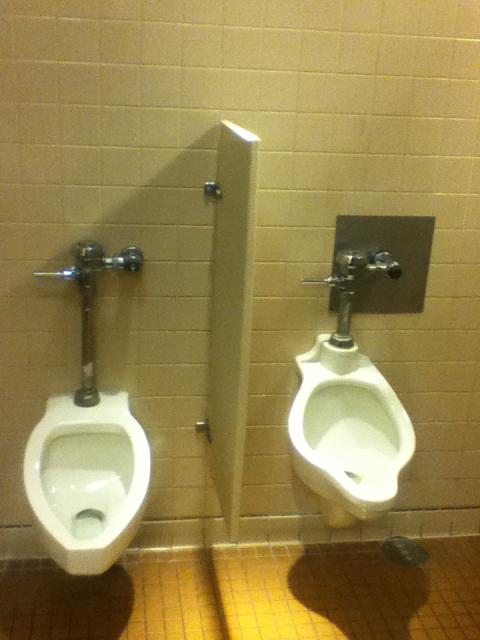 This third photo was sent by CC in 2014. It was taken at the Macy's at Valley Fair Mall in San Jose, CA. These urinals may be found in the Men's department.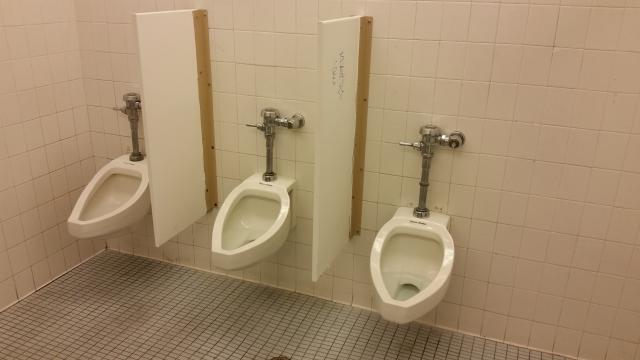 The fourth photo was sent in by JF in 2015. He found this installation in the Men's department of Macy's in Northridge Mall in Salinas, CA.