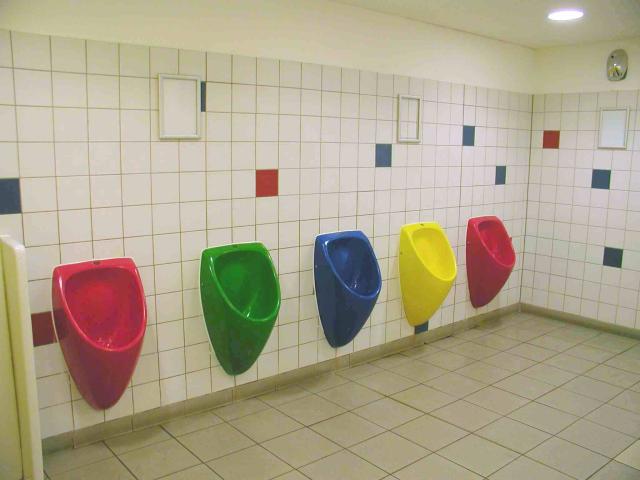 PT submitted this collection of installations from Legoland Windsor: "The park covers a large outdoor site with elevated views of the London sky-line. All the amazing working exhibits are constructed from small coloured Lego building bricks and include models of European cities, remote control boats, and a variety of rides too numerous to mention."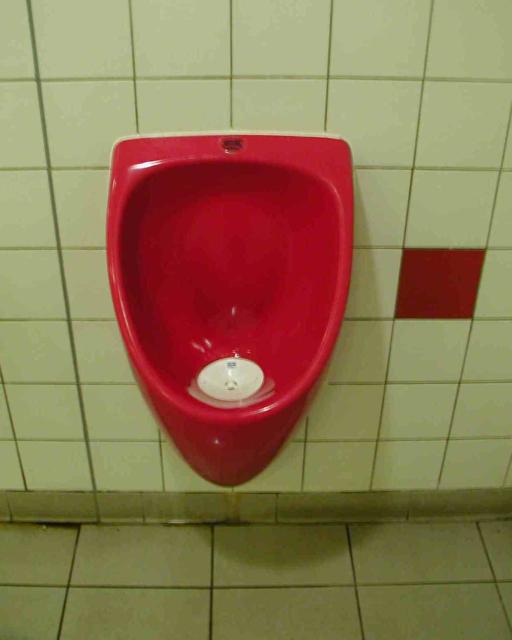 "As you would expect there are a number of facilities dotted around the site. These coloured plastic urinals in Lego colours are of the waterless variety."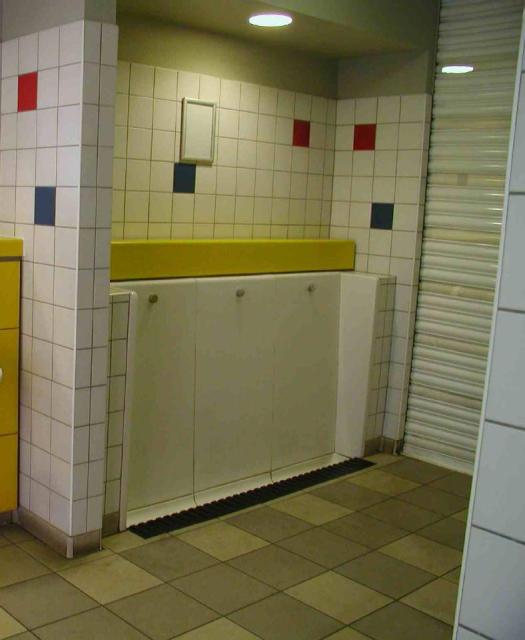 "This Legoland installation is situated at the main entrance gate. [The restroom] in two halves divided by a locked grill. One half is accessed from inside the theme park and the other half from the forecourt."
Lego-themed entertainment can also be found at Legoland California and Legoland Billund, Denmark.