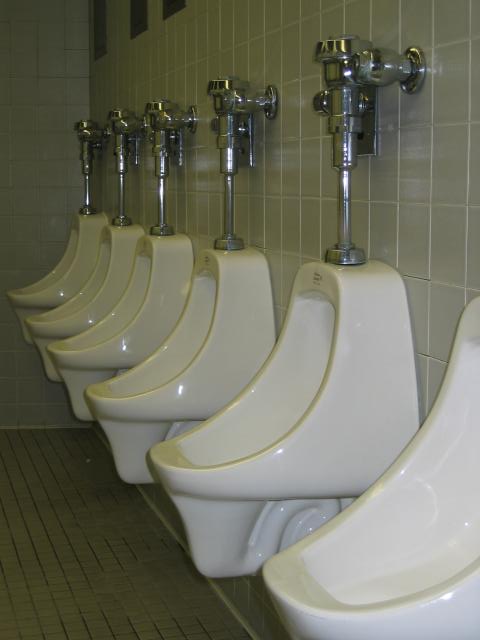 This installation comes from the Terminal 3, which serves as a commuter terminal for frequent and short flights.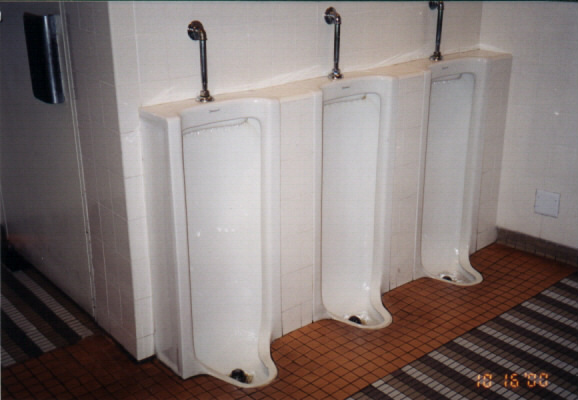 This picture was submitted by an independent contributor. He writes: "I am pleased to present to you the Urinals of the LAX Theme Building. LAX (or Los Angeles International Airport) is a very busy place in Southern California. It has a very futuristic building in the center called the Theme Building, and on the ground floor you will find these excellent old American Standard "Drop Down" urinals. Note that they have no flushing handles! My guess is that back in the 60's, since they had a futuristic building, the urinals had to be futuristic as well. The airport authority was obviously very forward thinking and assumed that in the future, most airports would have urinals that flush themselves -- much like the sensor-activated ones most airports have today! I salute the Los Angeles Department of Airports for their most accurate vision! The airport facilities at LAX were dedicated by Vice President Lyndon B. Johnson on June 25, 1961."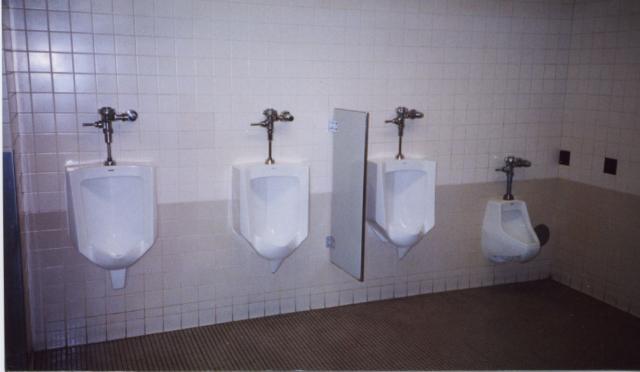 This last image from a different corner of the LAX facility was submitted by RM.