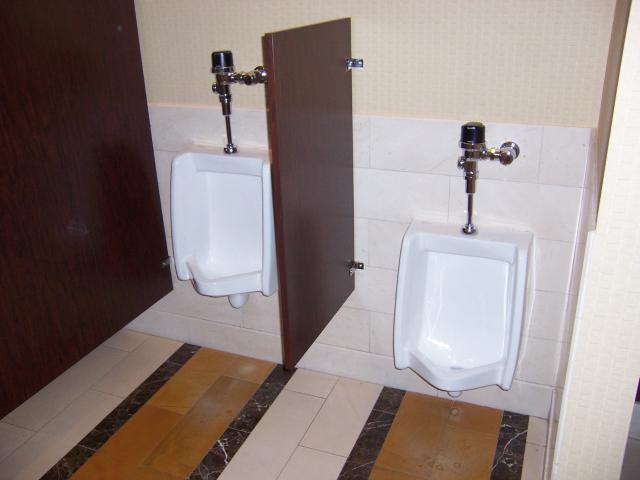 "Our 750-room resort offers a multitude of civilized charms - from exceptional dining and entertainment to a spa that honors the healing cultures of old Arizona, to 27-holes of Troon-managed world-class golf at the Kierland Golf Club. In harmony with our surroundings, our picturesque silhouette is inspired by the nearby Phoenix Mountain Reserve, which includes the McDowell Mountains and famous Pinnacle Peak. The color gradations of our facades are reminiscent of the stratified layers of the Grand Canyon, the most visited attraction in the state."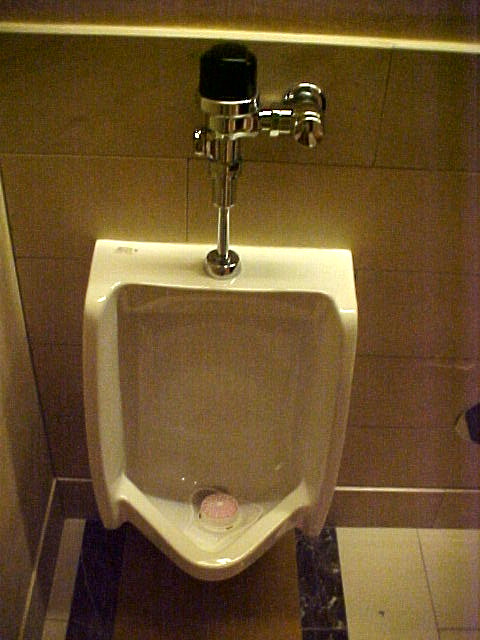 This recently built hotel also features a flowing river pool on which guests can float on inner tubes, as well a full-featured water slide.
This last picture was submitted by AJH, while the top photo was taken by a member of Urinal Dot Net staff.