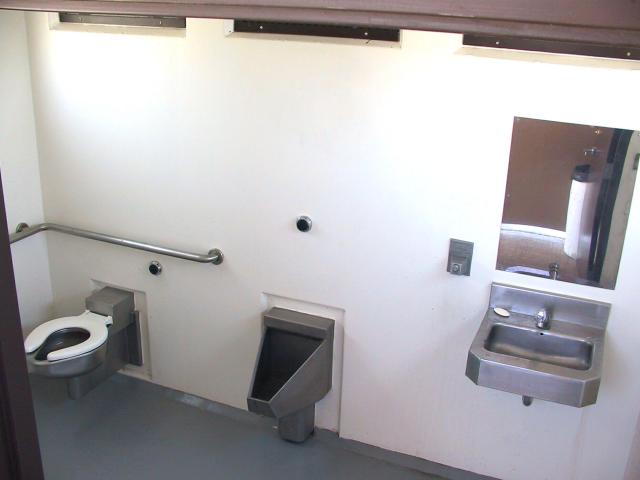 These photos were sent in by Mr K. He writes: "[This photo was taken] in the small town of Kalotus Washington on [Washington] route 260.
"This little small proud town has the cleanest rest stop I have seen. Even the wife commented about the quality of amenities within. Located on the corner of Violet Ave and W Weston St.
"Like many very small eastern Washington towns, they even sport a public swimming pool which gets quite a bit of use during the summer months."