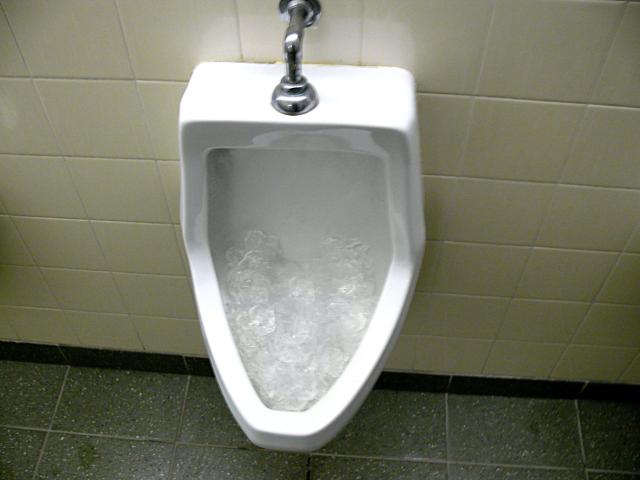 This fixture is located at the Columbia Icefield Interpretive Centre in the southern portion of Jasper National Park from where visitors can embark on a sightseeing trip to the Athabasca Glacier, the most easily accesible part of the Columbia Icefields.
"The Icefield Interpretive Centre, closed during winter, stands across from the glacier. It is used as a lodge and for ticket sales for sightseeing on the glacier. Standard buses transport tourists to the glacier edge, where they board specially designed snow coaches for transport over the steep grades, snow and ice part way up the glacier."
The urinals at the Interpretive Centre are filled with ice as tie-in to the Columbia Icefield theme.