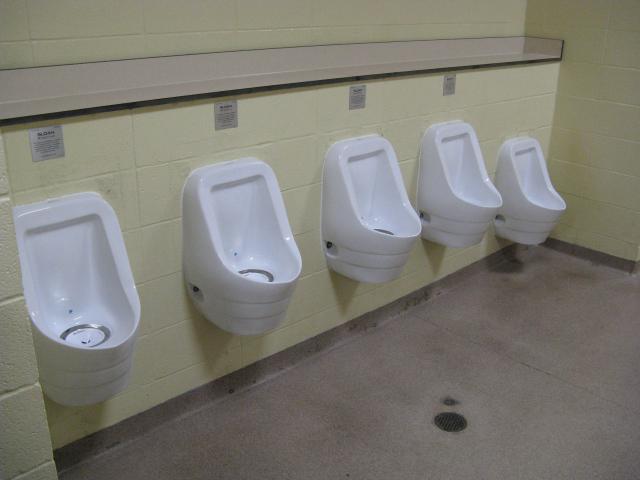 Wikipedia states: "The Indianapolis Zoo is the only institution accredited by the Association of Zoos and Aquariums (AZA) and the American Alliance of Museums as a zoo, an aquarium, and as a botanical garden. The zoo is a private non-profit organization, receiving no tax support and is supported entirely by membership fees, admissions, donations, sales, grants, and an annual fundraiser.
"The Indianapolis Zoo is organized around the concept of biomes. Biomes are areas of the planet with similar climate, plants, and animals. Animals at the Indianapolis Zoo are clustered in groups with similar habitats, which define the biomes. "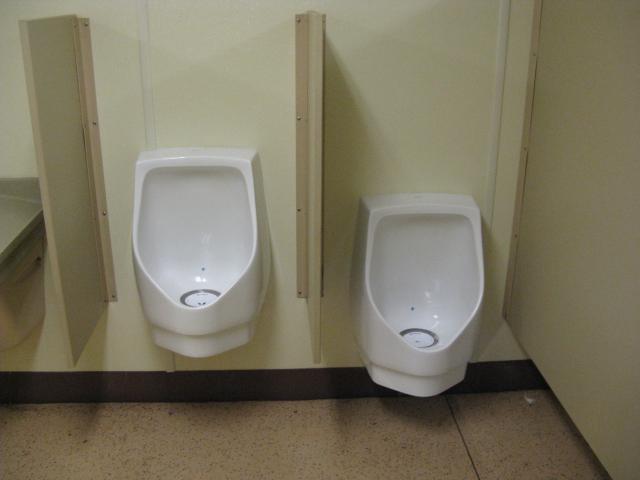 These pictures were sent in by CTTF. Her notes: "The first photo is from the restrooms near the main entrance. Seeing as most zoos are heavily involved into conserving resources, this zoo has updated to waterless urinals. The second photo is from the restroom inside the Plains Biome where you can view large African hoofstock among other things."