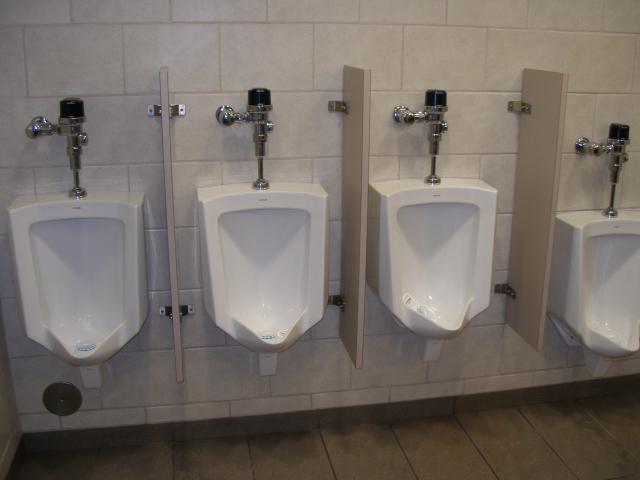 The hotel proclaims: "Enjoy easy access to downtown Chicago and O'Hare Airport at our sophisticated, upscale hotel. Recently refreshed, Hyatt Regency O'Hare offers the perfect combination of stylish spaces, extraordinary convenience and premium amenities, including newly upgraded guestrooms. With our cutting-edge design and stunning atrium lobby, our beautiful Chicago O'Hare hotel reflects a modern atmosphere suited for business and leisure travelers."
This first picture was taken outside the "Rosemont Ballroom" by AS in 2006.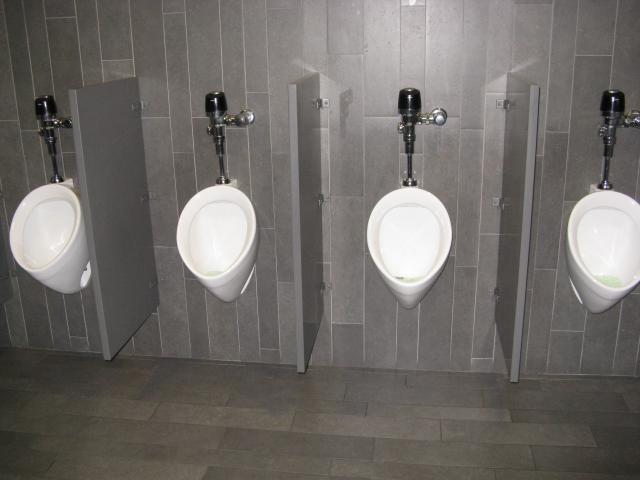 The next three photos were sent in by CTTF in 2015. He took this one near the Grand Ballroom.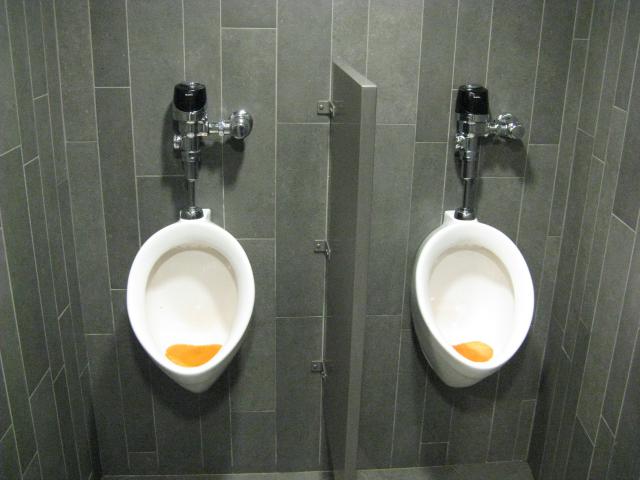 CTTF took this photo at a men's room in the East Tower.
This last installation is located at "the lower level below the main atrium".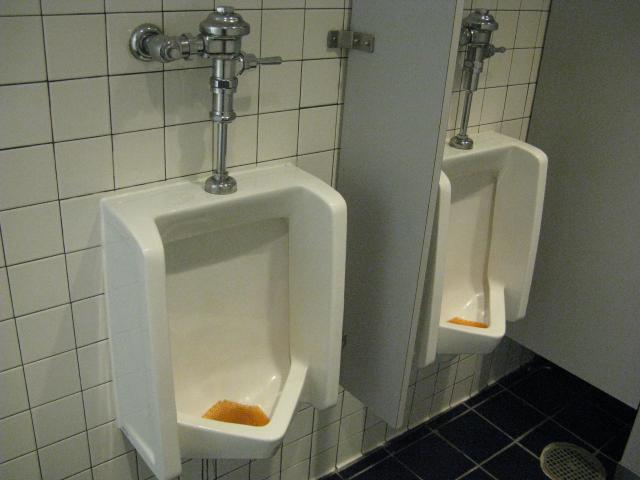 CTTF went back to the hotel again in 2016 and sent in these last two photos. The one above was taken at the Ventanas Restaurant. CTTF writes: " The first photo is from the hotel's upper restaurant called Ventanas (Spanish for Windows) which is a revolving restaurant located high atop the hotel in the cupola which features a 360 degree view of the Chicago area."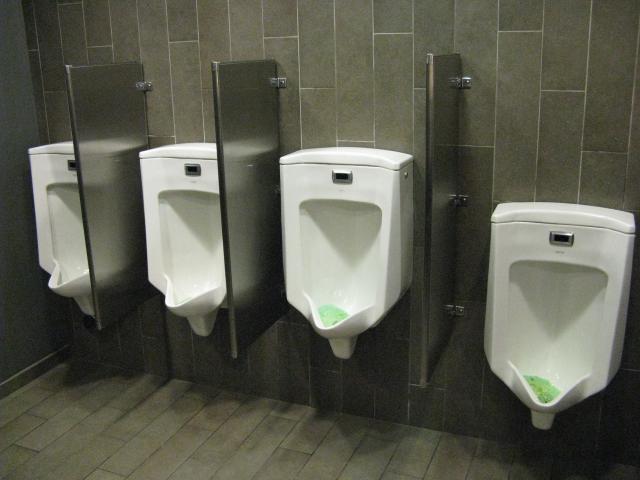 CTTF continues: "[This] photo is an update to the photo near the Rosemont Ballroom someone sent you awhile back. The restrooms were updated with new tile and new Kohler Touchless fixtures shown here."