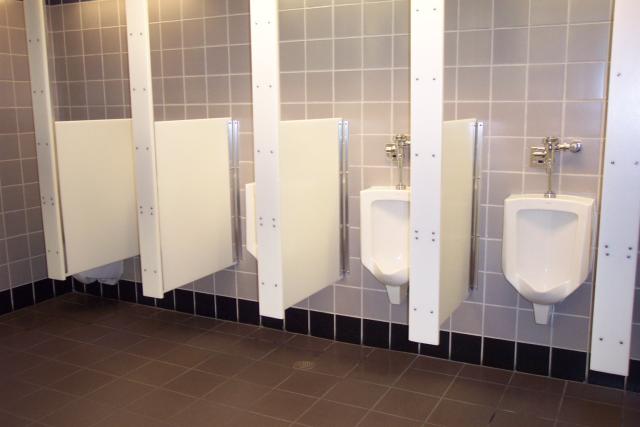 "Huntsville International Airport is conveniently located just off of Interstate 565. Known for its outstanding customer service, Huntsville International strives to make every air travel experience a pleasant one. With such features as a six-level Smart Park Parking Deck, curbside check-in, a variety of concessionaires and the Business Center and Lounge, Huntsville International Airport shows that it puts customer convenience at the top of its priority list."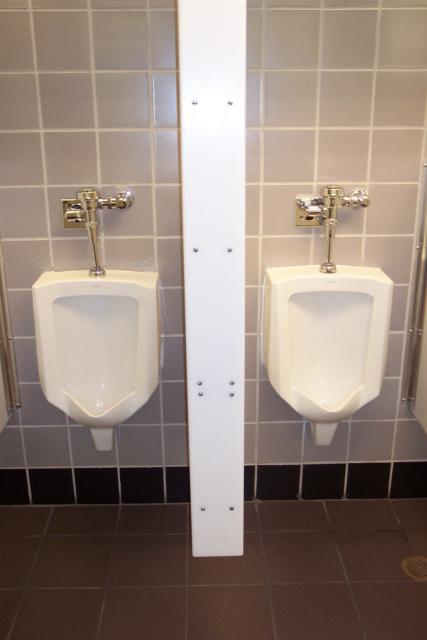 "More than 70 daily flights connect travelers with worldwide destinations. Another added convenience for travelers is the Sheraton Four Points Hotel located inside the terminal building. Customer friendly facilities, convenient flight schedules, and state of the art technology combine to make Huntsville International Airport a transportation gateway to the world for the Tennessee Valley".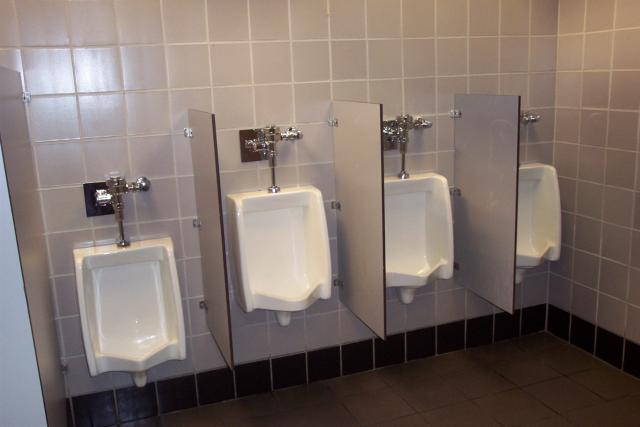 The picture above was taken near the ticket and car rental counters, while the two pictures above depict a mens room inside the terminal building, near the gates.