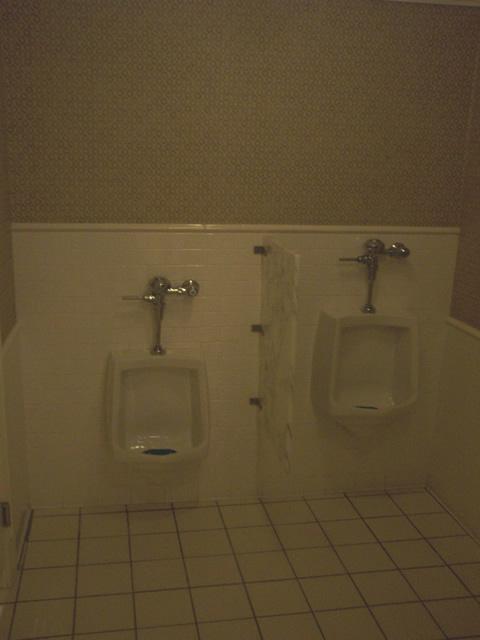 This first photo was taken by Urinal Dot Net staff in 2002.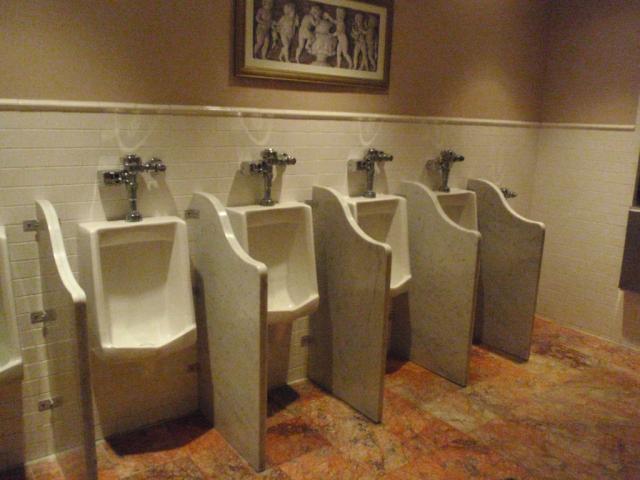 This picture was sent in by SG in 2010. He writes: "When it opened in 1888, the "Del" was the largest resort hotel in the world and the first to use electrical lighting. Located across the bay from San Diego, this Victorian-style beachfront hotel remains one of the largest wooden structures in California. It has hosted presidents, royalty, and celebrities throughout the years. The hotel has been featured in numerous movies and books.
"In 1958, the Del was the backdrop for the comedy classic "Some Like It Hot," starring Marilyn Monroe. The resort has continued to provide a vacation retreat for a steady stream of movie stars - from Charlie Chaplin and Humphrey Bogart to Brad Pitt and Madonna."