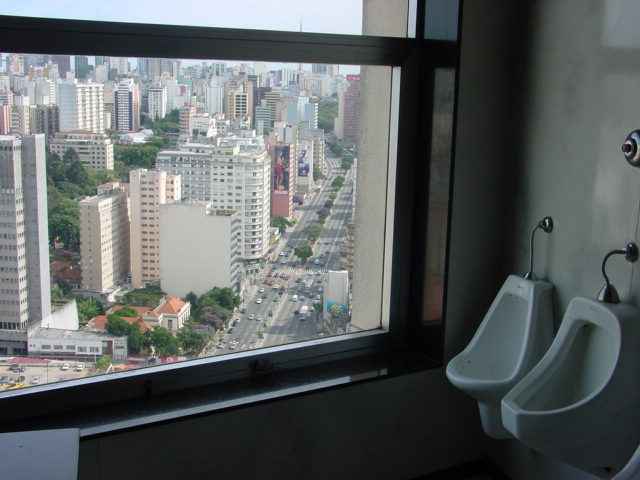 This mens room may be found on the aging hotel's top floor, adjacent to a set of conference rooms.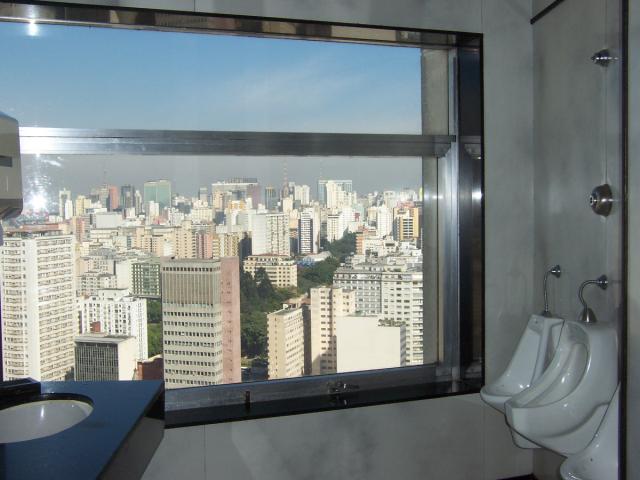 What this hotel lacks in the quality of the rooms or cleanliness of sheets it more than makes up for in stunning views from the top floor urinals.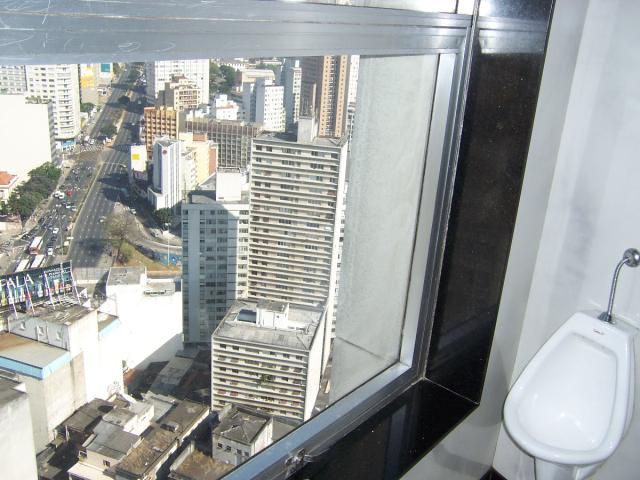 São Paulo's second Hilton located may be found in Morumbi, which is an up-and-coming business highrise area on the outskirts of central São Paulo.