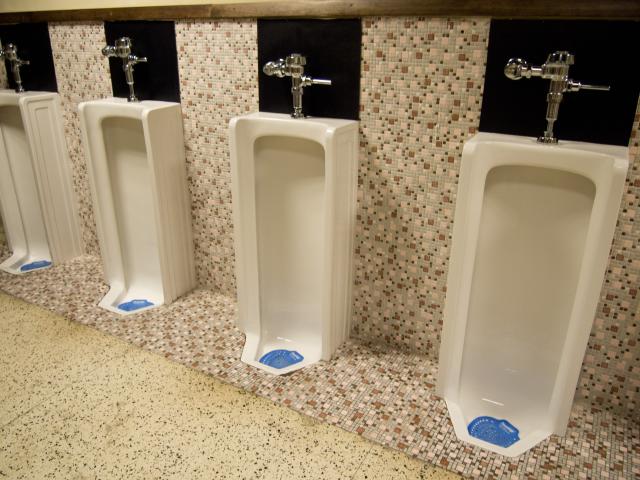 This picture was sent in by TM. He writes: "These fixtures are found in a restroom off of a little labyrinth of hallways near the ballroom and conference center areas in Dayton, Ohio's Hara Arena.
"The Hara Arena is a large multi-purpose facility that can host conferences, sporting events, and other large gatherings. It's host to the yearly Dayton Hamvention, the largest hamfest in the world. A trip to this event is pretty much a pilgrimage to nerd Mecca.
"The sewage system at the Hara detonated underneath the outdoor flea market during the 2011 Dayton Hamvention, and has since been completely repaired. The flea market vendor whose booth was Ground Zero actually kept a good sense of humor about the situation."