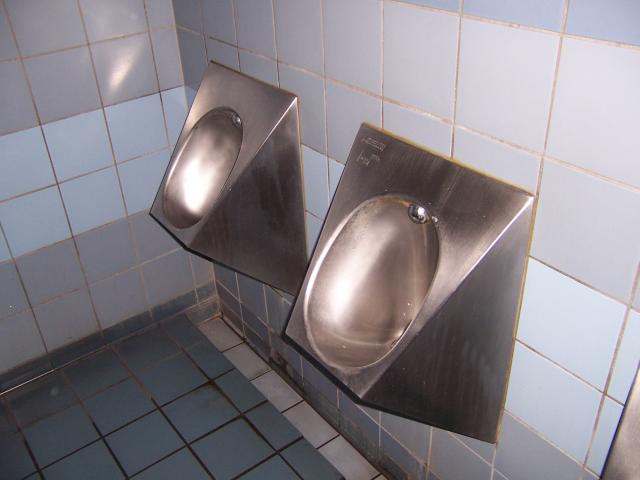 Hamburg Hauptbahnhof offers connection to suburban Hamburg, as well as most of the rest of Germany and Europe. This first picture was sent in by AK in 2005.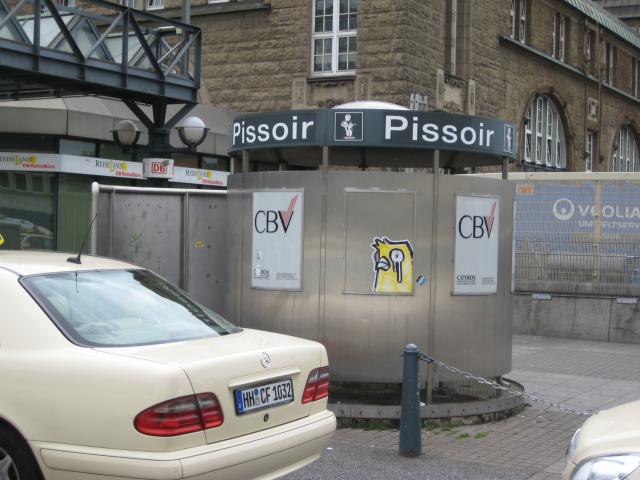 KW sent in this second photo, taken outside the station, in 2008. He writes: "Outside both the north and south ends of the central train station in Hamburg can be found a circular facility for use by men. When I investigated, I found that the drain was blocked in both of them, so the sight is not a pretty one, and the urinals were not very salubrious to use."
Due to the dire conditions of the facility inside, KW's photo of the actual urinal cannot be displayed on this site.