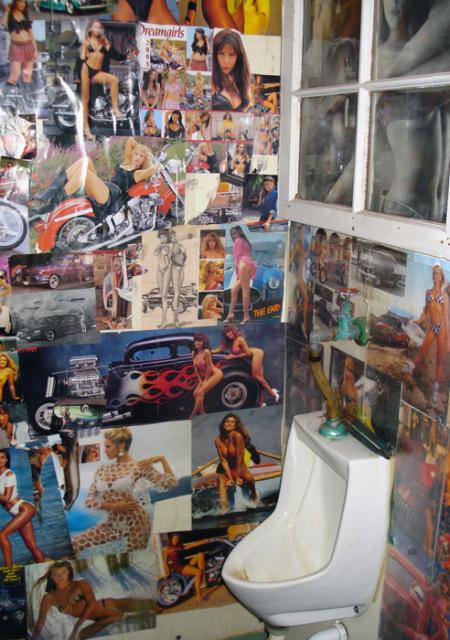 "Welcome to our collection of roadside memorabilia. Take some time to peruse the many maps, books, signs and artifacts relating to historic Route 66, and be certain to sign the guest book. Meet "Max", our lovable, friendly rescue dog. He has been featured in TV commercials for Harley-Davidson motorcycles and United Airlines in the U.S. and on television shows in Holland and Germany on the international scene. Pet him and receive an energetic wag of his tail.
"Hackberry General Store is a museum of old Route 66 and has been called the "mother lode of mother road memorabilia". No gas is sold but vintage pumps stand outside the Mobilgas Pegasus leaps from the roof and the Greyhound dog welcomes bus travelers.
"Take a walk through our vintage diner, have a bottle of Route 66 Beer (root beer) and find a special souvenir of your trip. We'll even be happy to ship it home for you if you don't have room on your ride. (US addresses only.)
"Outside you will find the service garage displaying a Model T flatbed truck, along with many cars of more recent vintage. Take a stroll through the yard and see the many nostalgic tin signs including Berma-Shave road signs.
"The swing, picnic tables and fish pond provide a soothing spot to relax and listen to the sounds of Hackberry (often the outside speakers are playing jukebox classics)."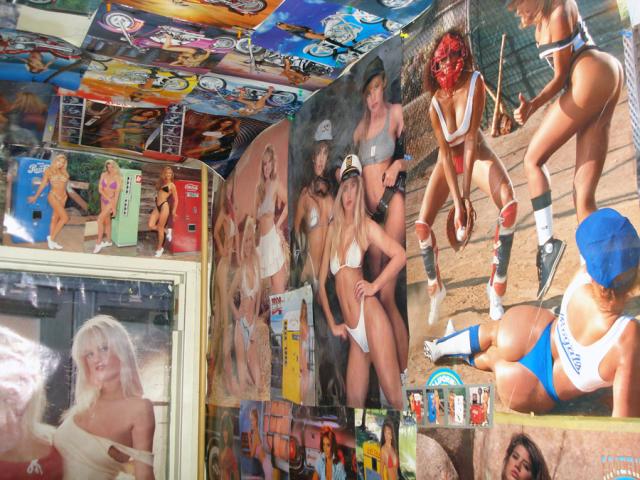 These pictures were sent in by BC.