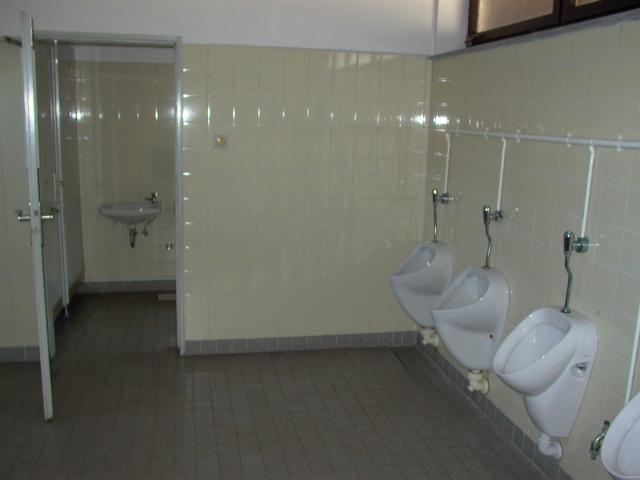 This picture was sent in by Holger. He writes: "(Grundschule=primary school) - this shows how it looked 1974 when I had my first day at school and it also looks today..."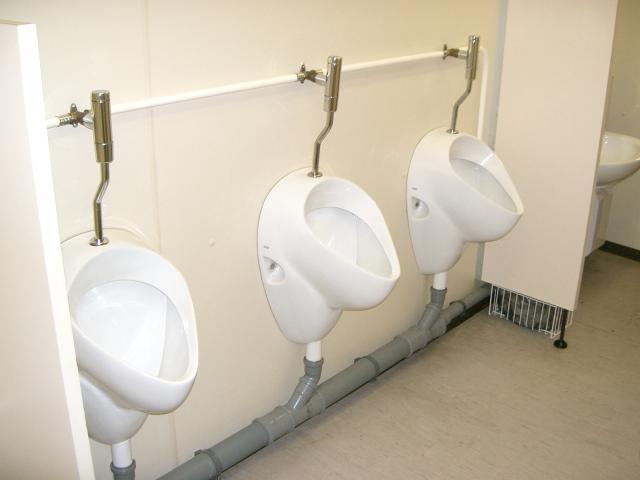 Holger later sent an update to this installation: "The school and it's facilities are going to be redeveloped right now [and] they have been closed. In the meantime there were built several containerbuildings for the classrooms on the schoolyard. The picture shows the urinals... in this temporary buildings."
It is uncertain whether the permanent fixtures shown at the top will be preserved or replaced during the renovations.
This update from Holger was sent in in 2007. He writes: "This is the 3rd picture I send you from the school of my daughter - well she is leaving it in summer. The new picture shows the same place as the 1st picture, now in the rebuilt version. 2nd installation [above] doesn't exist anymore now. Funny or not?"