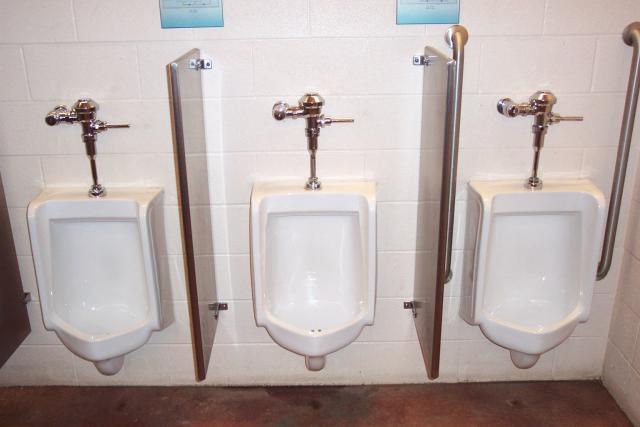 These fixtures may be found at the South Rim visitor center, located near Tusayan, AZ. The plaques above the urinals state that these 21st century urinals flush with recycled water which is not safe to drink. Water is a scarce resource in this otherwise dry area of Northern Arizona.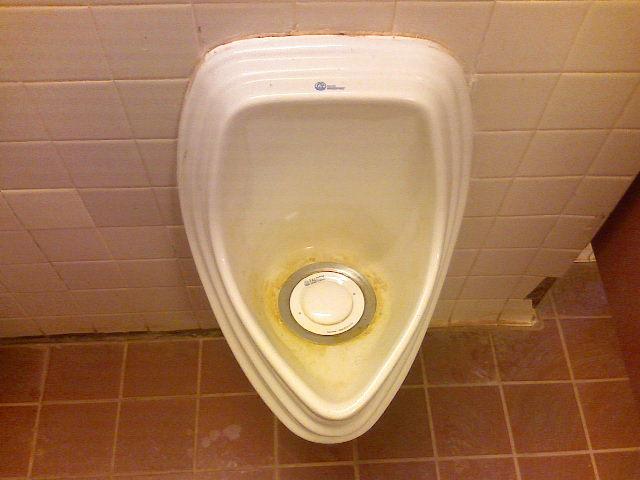 ID submitted "...a couple of urinals in the BOTTOM of the Grand Canyon. The waterless one is in the Forest Service bathroom at the Bright Angel campground."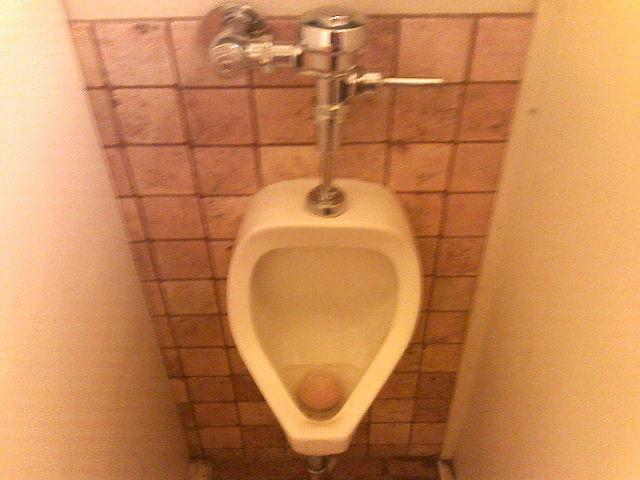 "The flush urinal is at Phantom Ranch, a small piece of civilization in the bottom of the Grand Canyon. Phantom ranch features a cantina, where you can buy drinks, meals and souvenirs, and a handful of cabins you can rent. It's complete with air conditioning, flush toilets, electricity, and a pay phone. All at the BOTTOM of the Grand Canyon! Most of it is carried in by mule; some is flown in by helicopter. This cool little spot is accessible only by mule, foot, river raft, or if you're the forest service, by helicopter. And the coolest part… the forest service has a mini sewer plant for all those urinals to flush to! Rite on the bank of the Colorado."