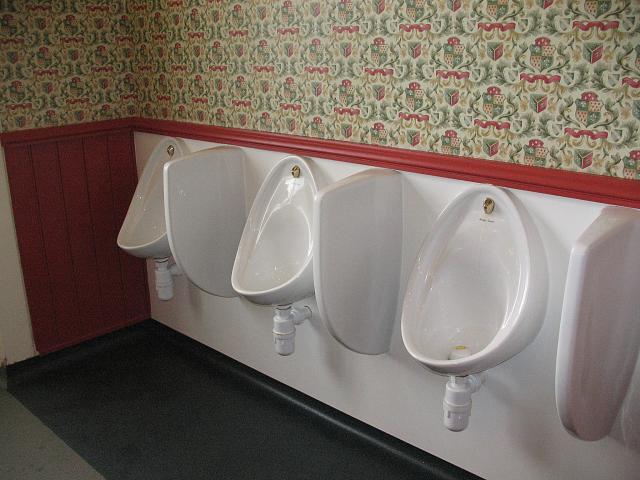 These pictures were sent in by PH. He writes: "Glamis Castle is situated not many miles north of the city of Dundee in eastern Scotland. It is the ancestral home of the Earls of Strathmore for over 600 years and is open to the Public.
"Their website states that "Glamis is a living, breathing monument to Scottish hospitality; a place of enjoyment, reflection, laughter and wonder for all. The castle has witnessed more than 600 years of history and we take great delight in sharing the many stories, secrets and intriguing tales that surround it.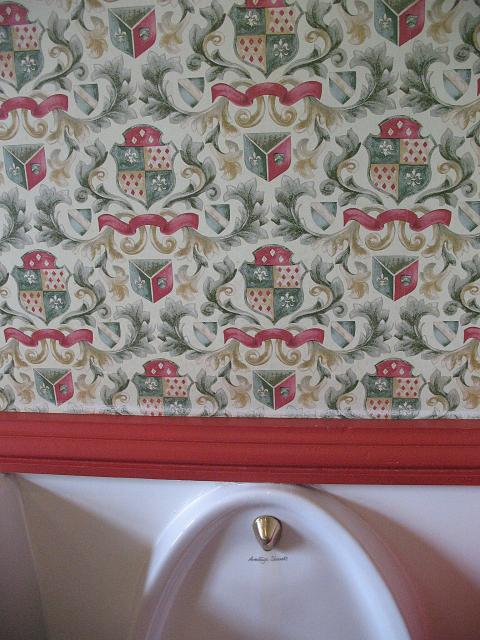 "As well as tours of the castle and garden visits we offer a full programme of events throughout the year. Glamis is a stunning wedding venue, ideal for private receptions, lunch parties, grand dinners, filming and wedding receptions and much more."
"These installations can be found near the Victorian Kitchen restaurant. Note the beautifully tasteful décor and wall covering which shows coats of arms. Everything is spotlessly clean as you would expect."