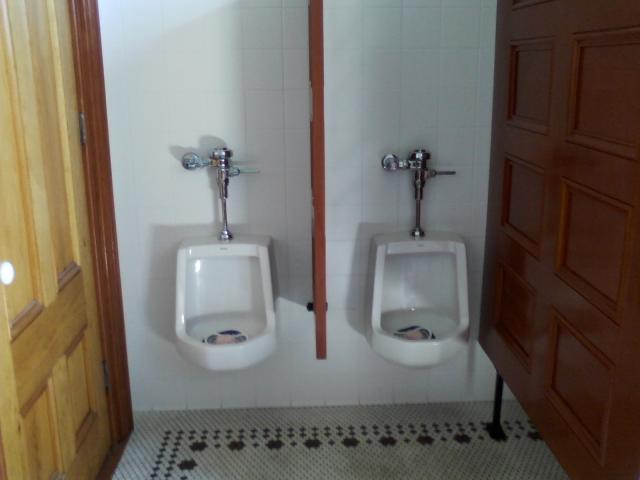 "On November 28, 1876, the excited residents of Virginia City christened their new monument to education, the Fourth Ward School. Built to honor the nation's centennial, the majestic four-story building could accommodate over 1000 students, and it boasted state-of-the-art heating, ventilation, and sanitation systems, as well as water piped to all floors. Architect C.M. Bennett may have drawn inspiration from popular 19th-century architectural pattern books for the design of the Second Empire structure with its distinctive Mansard roof. Projected to cost around $30,000, the completed project came in at $54,000 including land and furniture.
"The Territorial Enterprise called the new Fourth Ward School "The finest structure of the kind in Nevada," adding "If it is our pride today, the time is not far distant when it will be our glory as well." Virginia City, at the center of the vibrant Comstock Mining District founded in 1859, suffered from serious overcrowding of its public and private schools. The community welcomed the addition of sixteen classrooms."
...
"Abandoned to the elements, the Fourth Ward School seemed doomed. State grants in 1964 and 1984 rescued the structure, giving it the promise of a brighter future. A grant from the Nevada Humanities Committee funded a museum in the building, which reopened in 1986, fifty years after closing. Since that time, the Fourth Ward School Museum has received hundreds of thousands of visitors ranging from school groups to foreign tourists."