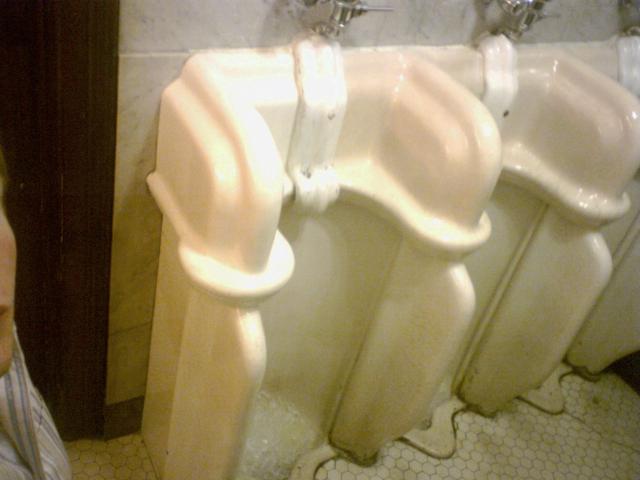 This picture was sent in by SB in 2006. He writes: "These are pretty impressive, kind of like McSorley's in NYC, but not as good. They are filled with ice, which is nice".
GK writes in about this fixture: " FYI, some trivia [about this] posting. These urinals were taken from the Waldorf Astoria when the hotel moved. Also displayed in Foley's are the Tiffany windows from the Waldorf's presidential suite... Keep up the good work, urninal.net!"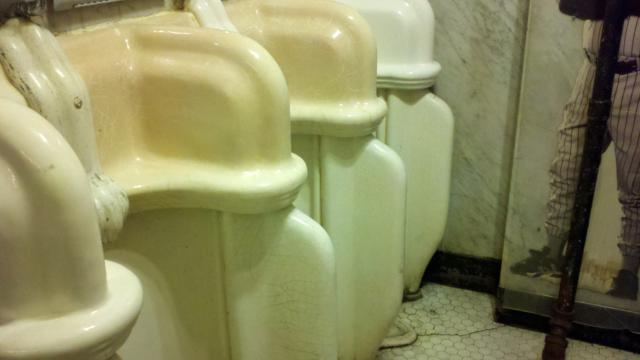 This update was sent in by MB in 2012.