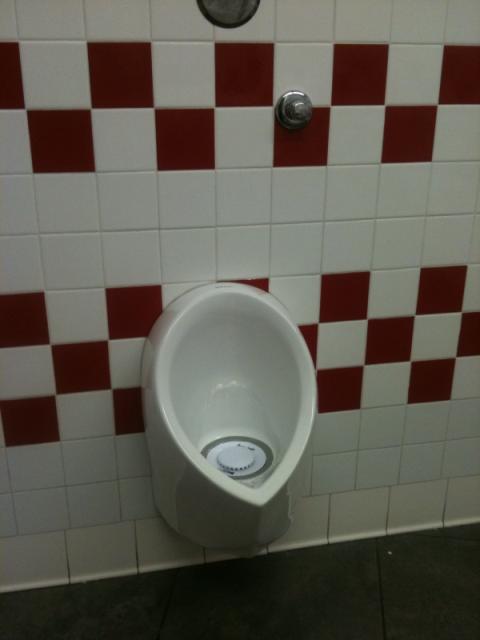 "Five Guys was founded in 1986 by Janie and Jerry Murrell and their four sons (with Jerry and the sons being the original "Five Guys"). Jerry and Janie had a fifth son two years after opening their first restaurant; all five sons, Matt, Jim, Chad, Ben and Tyler, the current "Five Guys", are now involved in the business. Matt and Jim travel the country visiting stores, Chad oversees training, Ben selects the franchisees, and Tyler runs the bakery. The first location, which no longer exists, was in the Westmont Shopping Center on Columbia Pike at Glebe Road. Buns were baked by Brenner's Bakery of Arlington Inc., which was owned and operated by Gino E. Pellegrino and located in the same shopping center. Brenner's made all the rolls by hand until 2001."
This particular Five Guys is located in Cerritos, CA. This photo was sent in anonymously in 2011.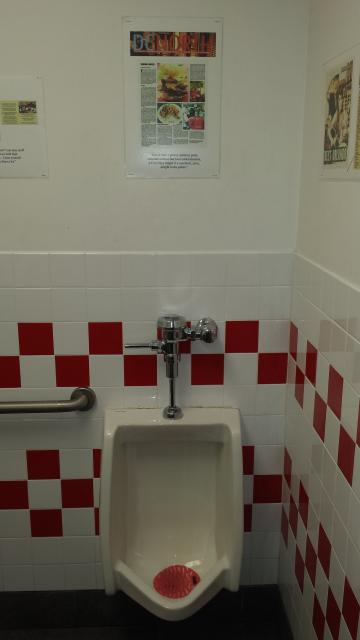 This photo was taken by MrK in a Hillsboro, Oregon Five Guys.