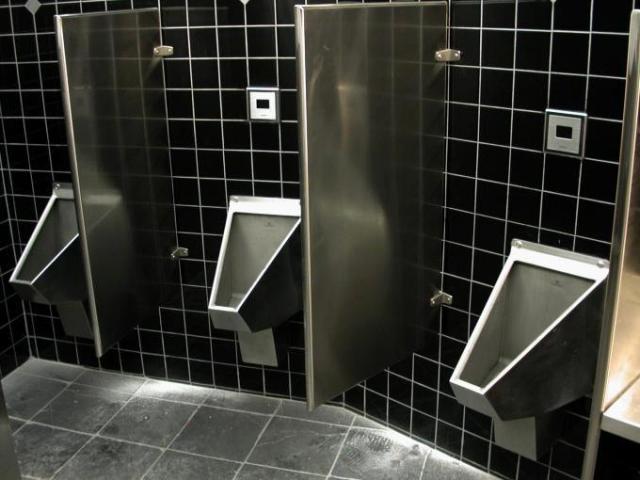 These pictures were sent in by Jamie Zawinski, the owner of the DNA Lounge. He writes: "Something that perhaps you didn't know about toilets: though porcelain seems like pretty sturdy stuff, in a contest between a conventional toilet, and a conventional beer bottle dropped from shoulder height, the toilet loses. That is, the toilet breaks, not the bottle. That means that clubs are either replacing their toilets all the time, or (like the old DNA) they have cracked toilets swaddled in duct tape. Well, we solved this problem by getting expensive toilets that are utterly indestructible: they're stainless steel prison toilets. Seriously: some of the line items on the feature list were 'no crevices for hiding of contraband,' and 'suicide proof!'"
Jamie also writes: "Your site is very entertaining, by the way!". Thanks, Jamie.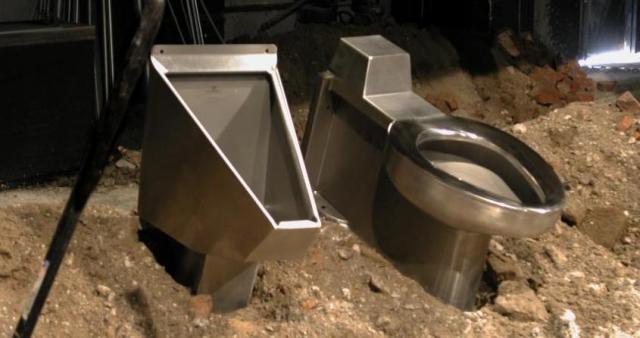 Above is a photograph of the fixtures before they were installed.