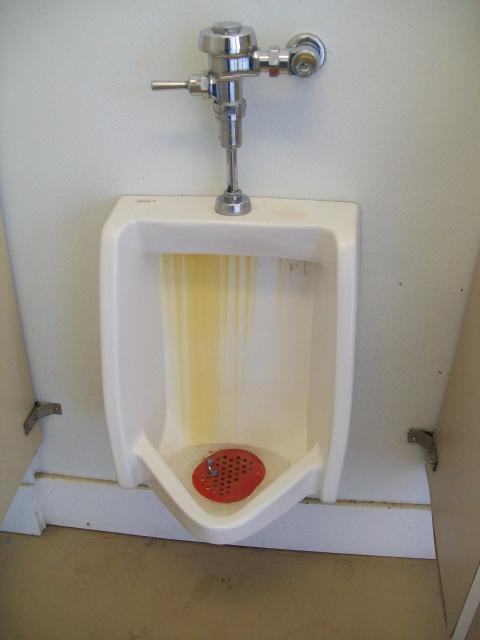 Diaz Lake and the adjacent Diaz Lake campground offer a variety of recreational activities, from boating to hiking to golfing. This original photo was taken and sent in by JT in 2009.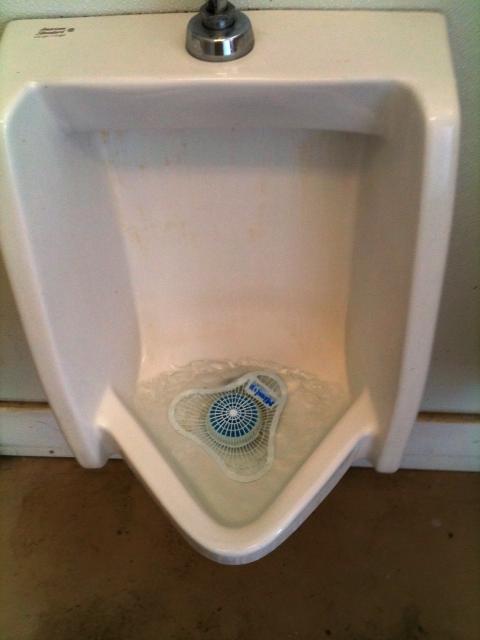 This follow-up photograph comes to us from Anissa Eaton, who works for Owenyo Services, the company in charge of Diaz Park. She writes:
"I work for Owenyo Services which now operates Diaz Lake in Lone Pine, CA. I was googleing pics of our lake when a picture of a very disgusting urinal came up and there was the "before" shot of the urinal in our mens room at the lake. About a month ago I took it upon myself to do something about it and was so proud of my results I took a pic to send to my boss. Please feel free to share on your page."
Anissa, we are delighted to post your updated picture on our site and we are thrilled to see this fixture restored back to its original luster. Moreover, we are delighted to have made a difference in this matter. Thank you very much for taking it upon yourself to get this fixture cleaned up and for sending us a follow-up photo.