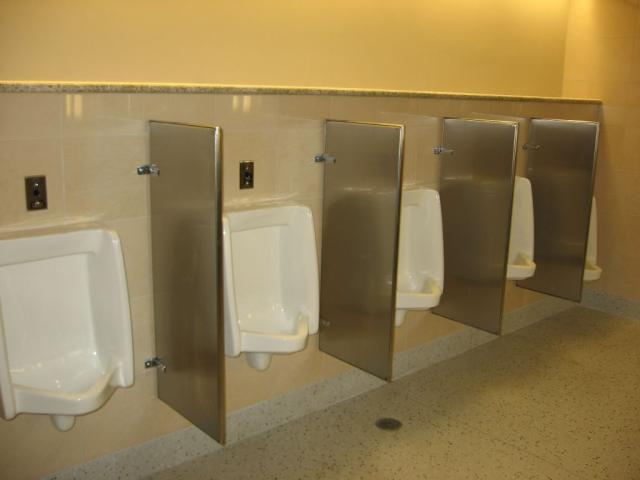 These first two pictures were submitted by FM in 2005. They were taken at the new International Terminal D, which was opened in the spring of 2005.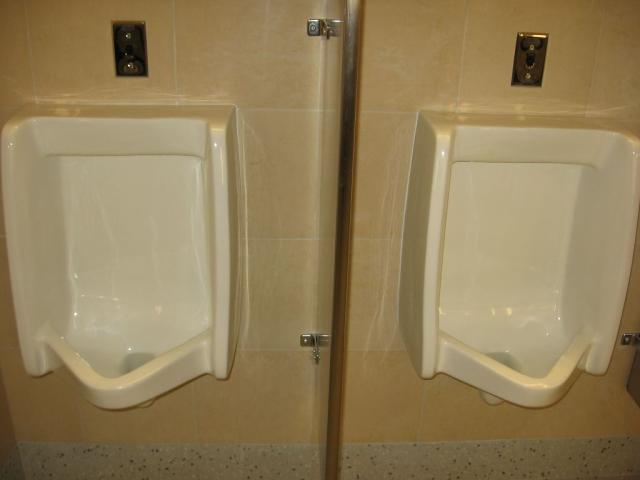 The rest of the pictures were submitted by eastbayray in 2001.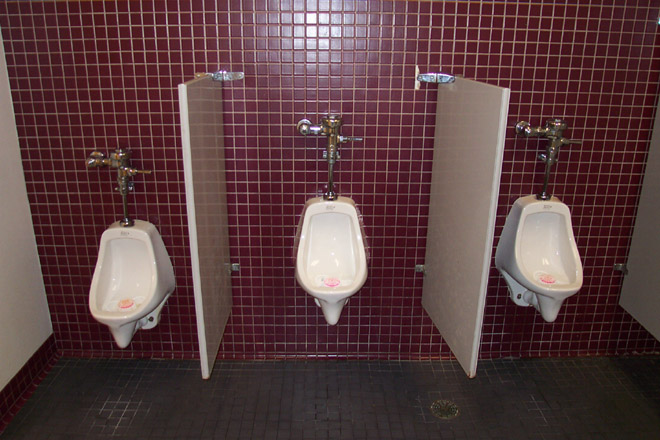 These urinals are located at the Emery Worldwide Airlines freight facility building. eastbayray writes: "When Emery had to choose what Urinals to use in their DFW freight facility, they chose the American Standard!"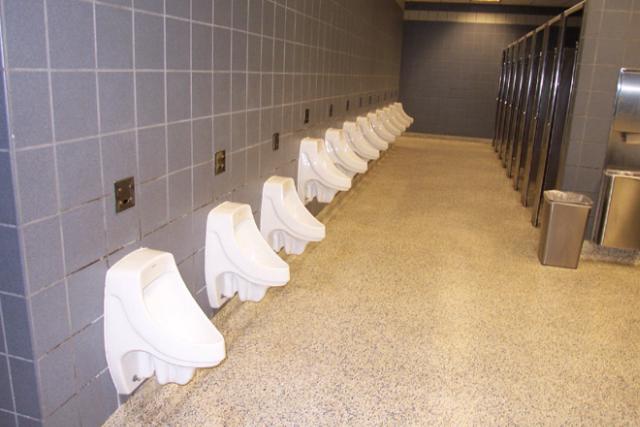 This next set of urinals are located in Terminal B. They are found "...near the stairway leading to American Airlines' TrAAin Station, which connects the different terminals used by American."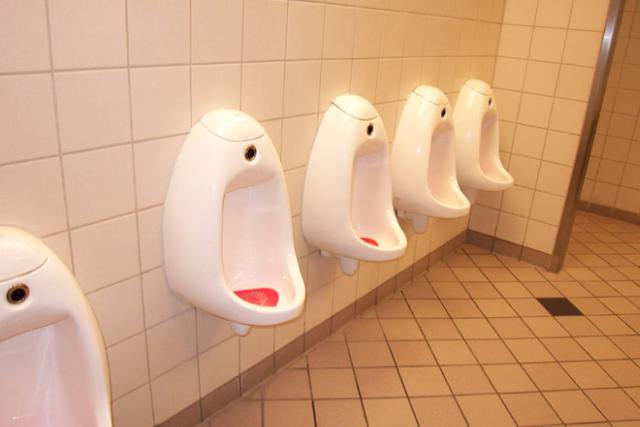 "Should you board that TrAAin and exit at the first stop in Terminal C, ride the escalator up to the gate areas, turn right and walk about 100 feet, you will find the men's room pictured in the next two photos, featuring these new "European-styled" American Standards! An exciting upgrade to the facilities at the Dallas/Ft. Worth Airport!!"