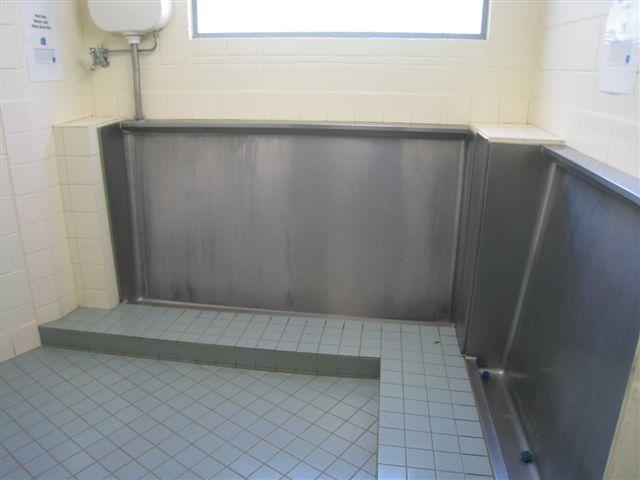 These pictures were sent in by SF. He writes: "These two trough urinals facilitate a degree of privacy in this mens room at Desert Park, a wildlife preserve in Alice Springs, Aus where the temperature often climbs to over 110 F."
"[Desert Park] is sited on 1,300 hectares, with a core area of 52 hectares. It is an institutional member of the Zoo and Aquarium Association (ZAA) and Botanic Gardens Conservation International (BGCI).
"The park contains native animals and plants representative of central Australian desert environments, and contributes to their conservation through research programs as well as through public education. It offers people the opportunity to experience the variety of the deserts of central Australia, exploring the inter-relationships between the plants, animals and people."