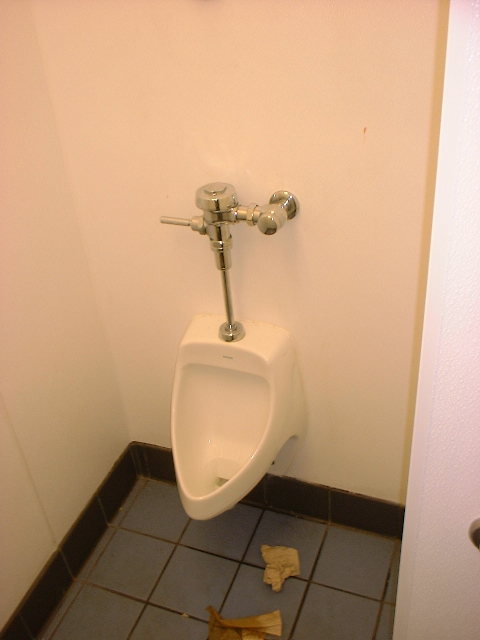 The urinal above can be found at the Denny's on Sunset Boulevard in Hollywood, CA.
This particular urinal may be found in the Denny's in Salem, OR, Oregon's capital.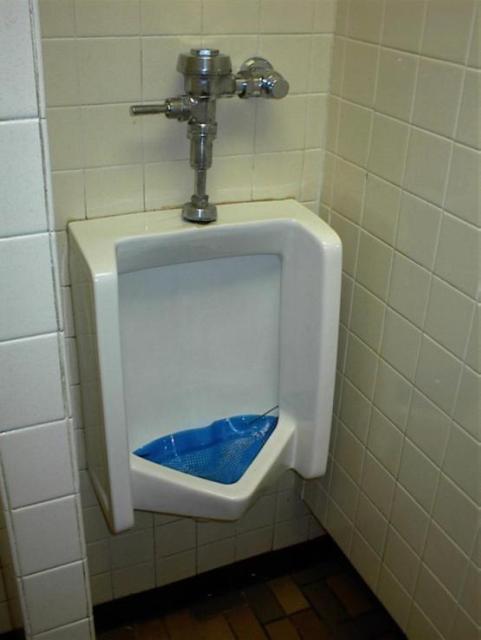 This next urinal is located at a Denny's in Mansfield, OH. This picture was submitted by JNM.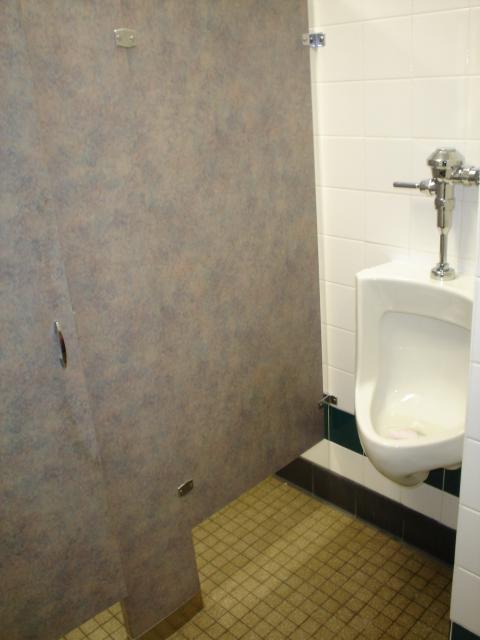 This installation is located at the Canandaigua, NY location. This photo was sent in by JH.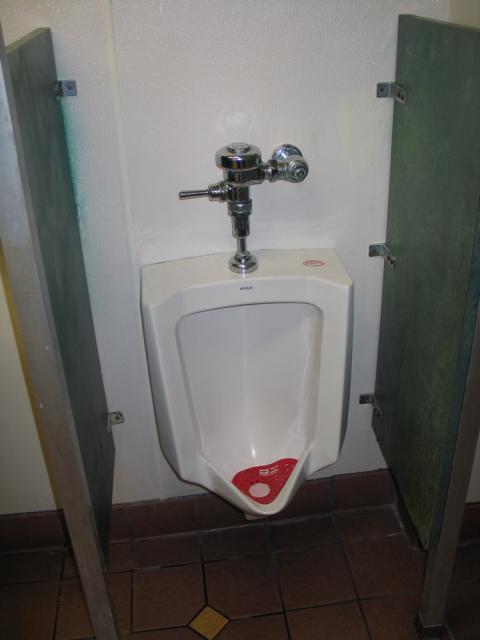 RR submitted this image from Denny's in Redondo Beach, CA.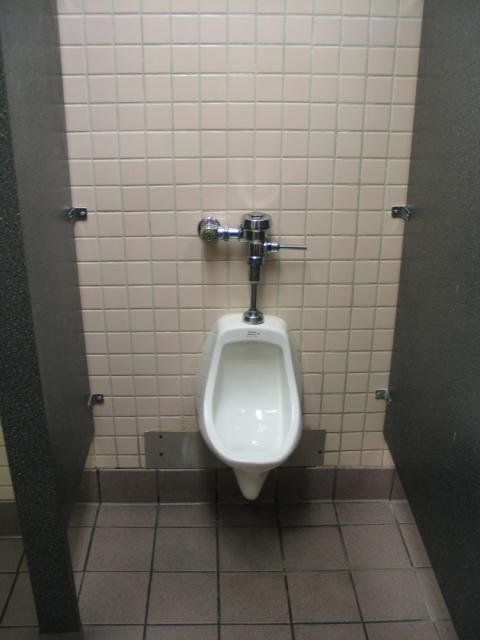 This photo from Denny's #0166 in Sylmar, CA also comes from RR.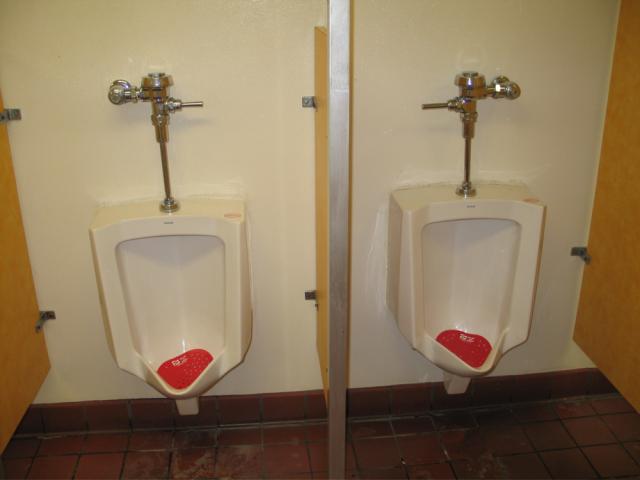 RR, a big fan of Denny's, also visited Denny's #1330 in Upland, CA.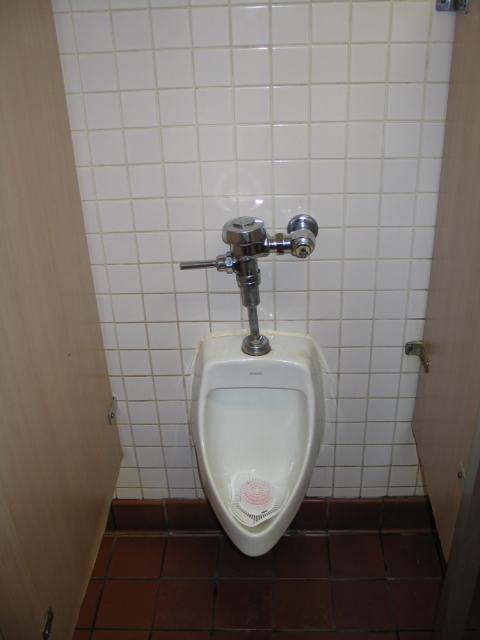 Denny's #0422 is located in Chico, CA. RR got a photograph from there, too.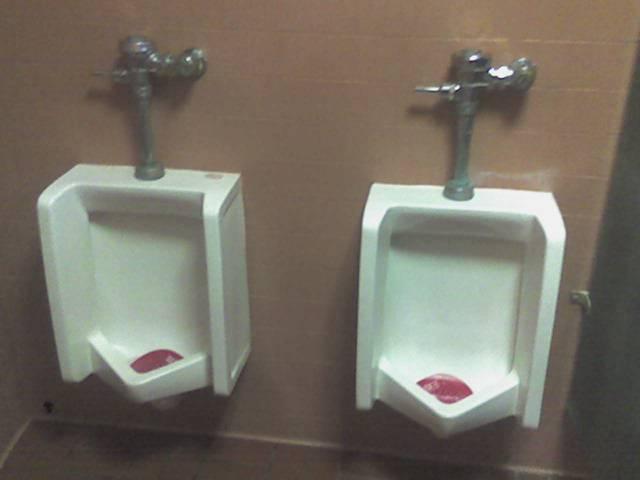 Another independent contributor submitted this image from Denny's in Cordele, GA.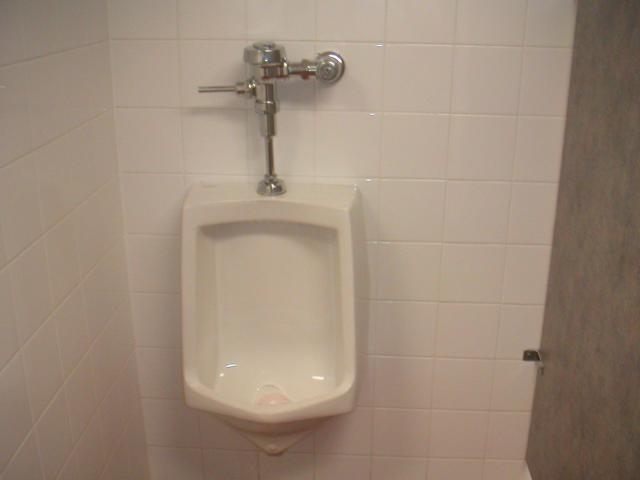 These next two images were sent in by NEK in 2007. The photo above was taken at the Horseheads, NY location. The picture below comes from Vernon Hills, IL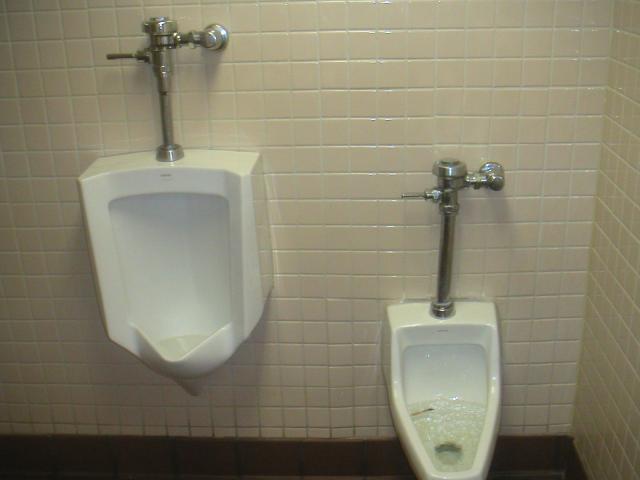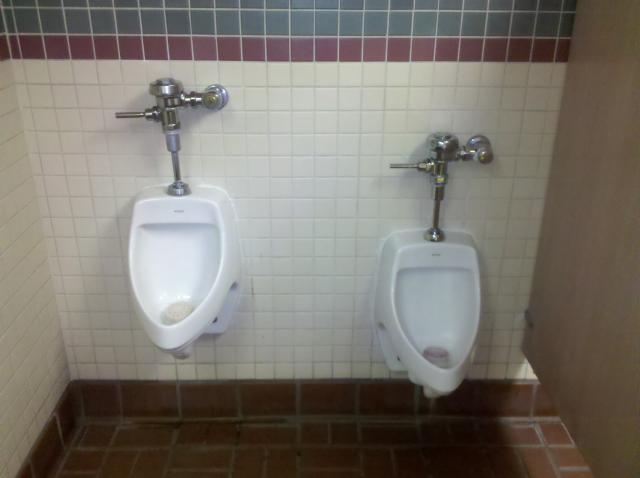 FP sent in a picture of this Denny's from Mojave, CA in 2010.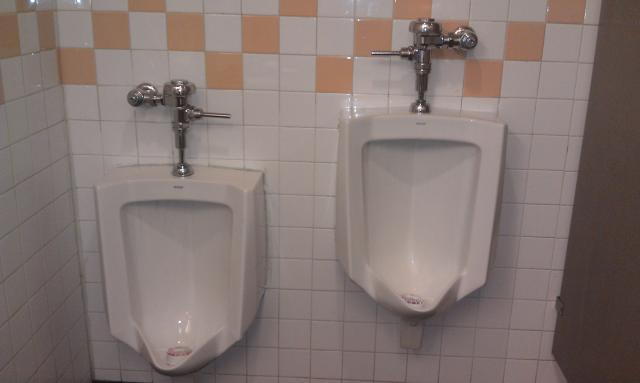 FP also sent this photo from a Denny's in Tehachapi, CA. This picture was taken in 2012.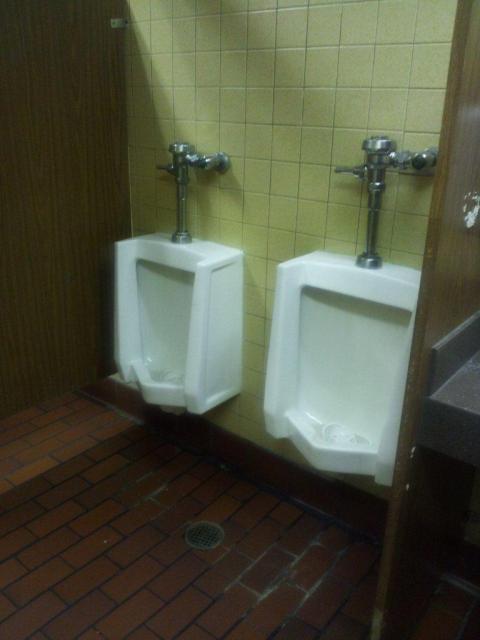 SK sent in this photo from Bremerton, WA in late 2012.