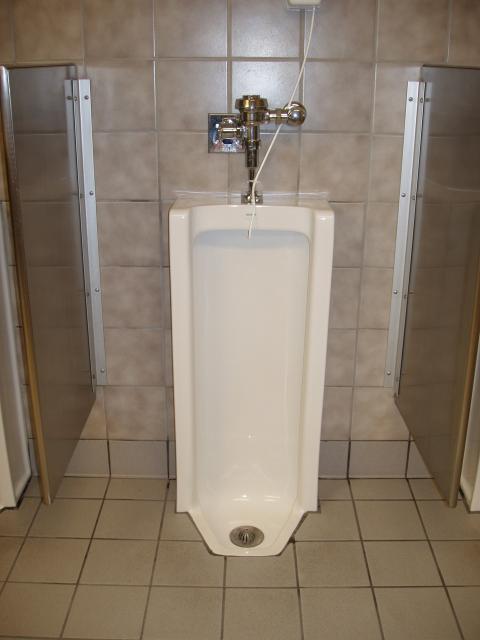 This installation is located at the Costco in Kansas City, MO.
PW, who submitted this image in 2004, suggests: "It probably looks like most of the Costco urinals, clean & utilitarian."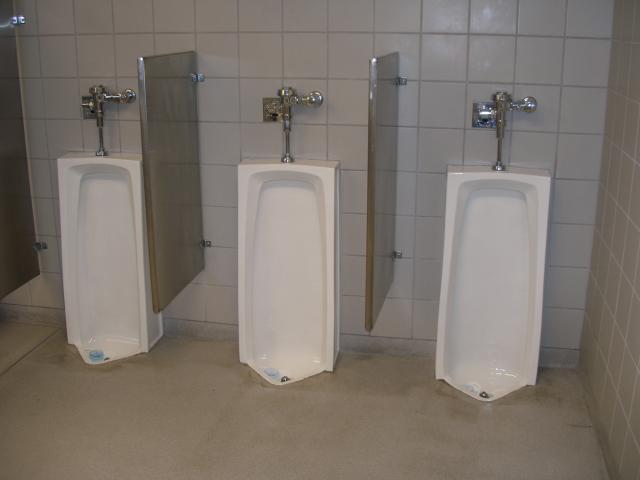 This picture was sent in by AS, also in 2004. He notes: " According to the Web site, this store opened in July 2003. This members only store sells a variety of items - usually in huge sizes so be prepared to buy in bulk."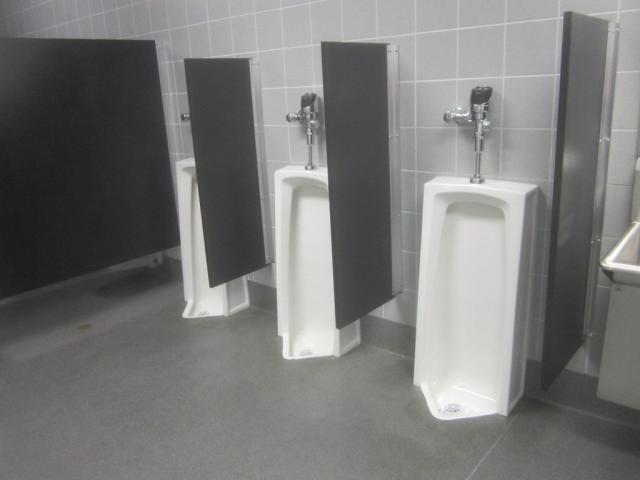 This photo from the Eureka, CA store was sent in by DS in 2012. He writes: "Eureka is a town of 28,000 plus people on the north coast of California, in an overall metro area of about 60,000 people. It is about 5 hours drive north of San Francisco and about 2 1/2 hours from the Oregon border. It is laid back, a little rough around the edges and prone to grey skies."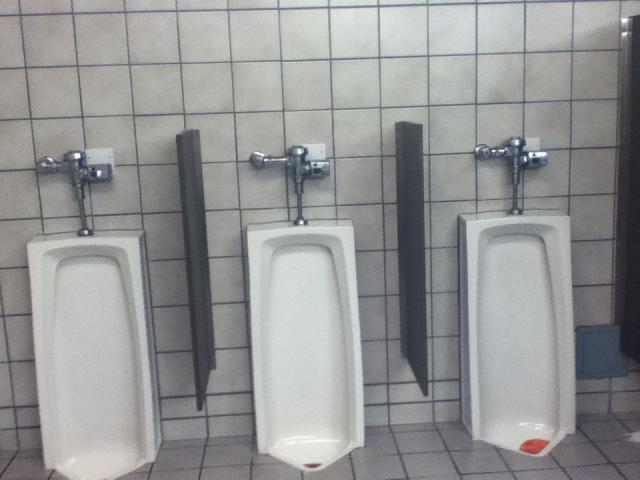 The photo above was taken at the San Jose, CA store in 2012. It was sent in by CC.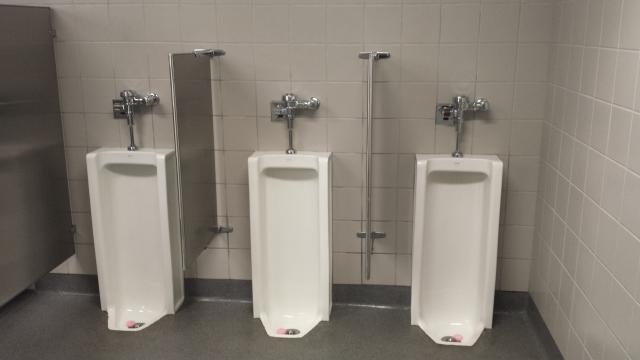 MrK sent in this photo from a Costco in Hillsboro, OR. It was taken in 2015.