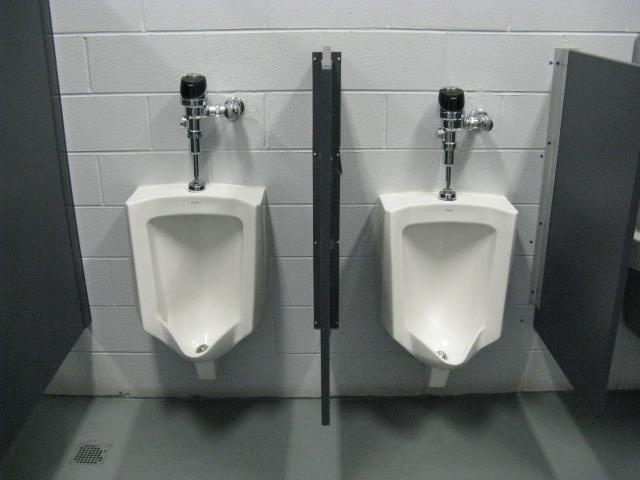 These photos were sent in by CTTF. He writes: "Commissioners Park is the southernmost park located on the outskirts of Naperville's massive southern sprawl. Opened in 2004, this large park is dedicated to all of the commissioners of the Naperville Park District.
"The dedication plaque reads "This park honors all past, present and future Naperville Park District commissioners. Their vision, commitment to community, and leadership continue to enhance Naperville's quality of life.""
"The first photo comes from the restroom in the pavilion by the front of the park. The second is from a small restroom building near the ball fields."