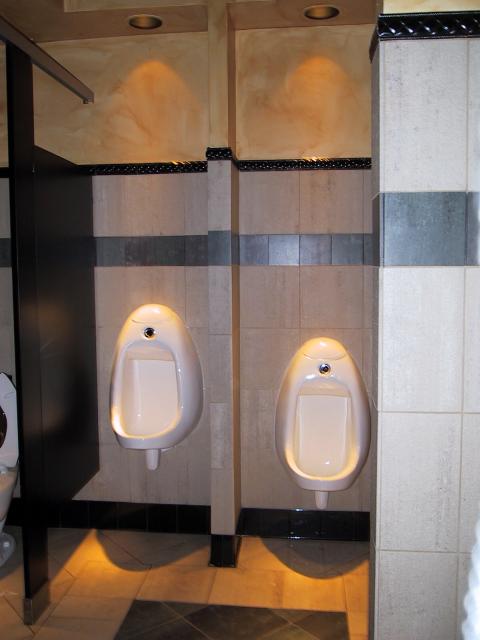 This installation can be found at The Cheesecake Factory in San Francisco, CA. It was photographed by a member of Urinal Dot Net staff in 2000, well before Wikipedia published the following information: "The Cheesecake Factory, Inc., is a distributor of cheesecakes and restaurant company based in the United States. The company operates 185 full-service dining restaurants: 165 under The Cheesecake Factory brand, 11 under the Grand Lux Cafe brand and one under the RockSugar Pan Asian Kitchen brand. The Cheesecake Factory also operates two bakery production facilities—in Calabasas, California and Rocky Mount, North Carolina—and licenses two bakery-based menus for other food service operators under The Cheesecake Factory Bakery Cafe marque. Its cheesecakes and other baked goods can also be found in the cafes of many Barnes & Noble stores. David M. Overton, the company's founder, opened the first Cheesecake Factory restaurant in Beverly Hills, California, in 1978. The restaurant established the future chain's pattern of featuring an eclectic menu, large portions, and signature cheesecakes"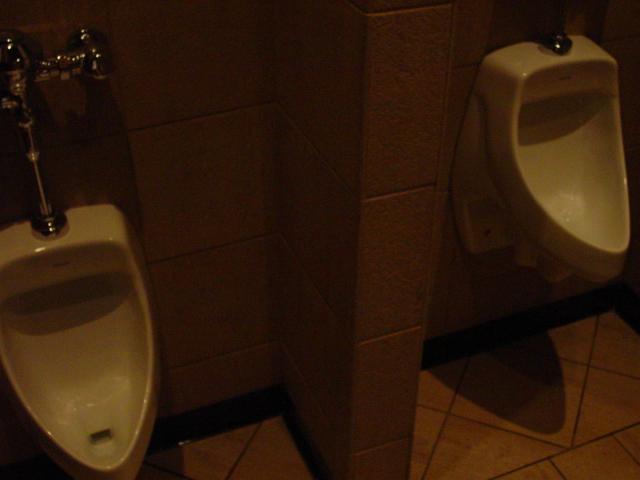 MG sent this photo from The Cheesecake Factory in Oak Brook, IL: "The Cheesecake Factory has a warm 'art deco' design scheme with a heated outdoor patio. The food is very diverse. The cheesecake, with over 20 varieties is some of the best they have to offer. This place is located near Oakbrook Center."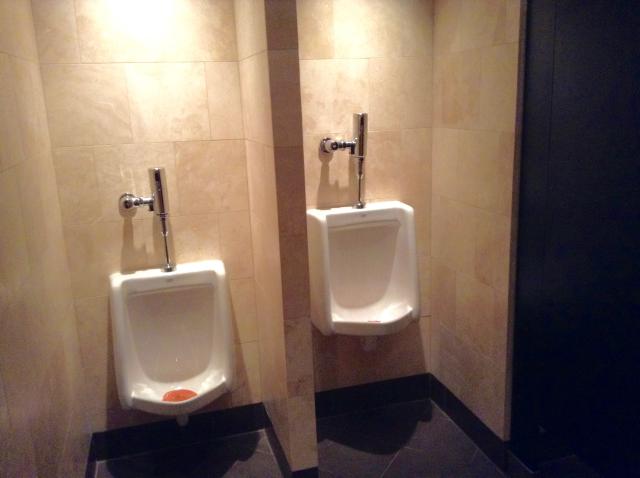 DA sent in this photo from the Cheesecake Factory in Knoxville, TN.