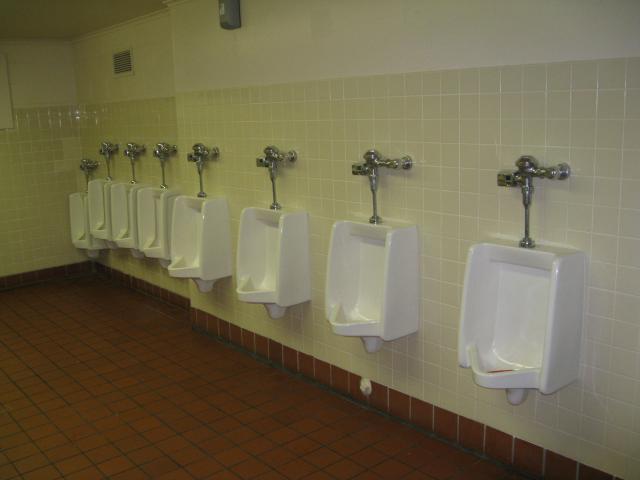 "Cedar Point is a 364-acre amusement park located... on a narrow peninsula jutting into Lake Erie [in Sandusky, Ohio]. It currently holds the world record for most roller coasters (17), one of which, Top Thrill Dragster, is the world's second tallest and second fastest roller coaster, reaching speeds of 120 mph and a height of 420 feet. Cedar Point is also the only amusement park with four roller coasters that are taller than 200 feet. As of 2008, Cedar Point has more rides (75) than any other amusement park.
"It also has a mile-long white sand beach, an outdoor water park (Soak City), an indoor waterpark and hotel (Castaway Bay), two marinas, several hotels, and Challenge Park, which features attractions such as go-karts, miniature golf, Ripcord and Skyscraper. Known as "America's Roller Coast", Cedar Point has been voted "Best Amusement Park in the World" by Amusement Today for the past eleven years."
This first photo was taken by AS in 2009 in the restroom attached to the Red Garter Saloon on the Frontier Trail inside the park.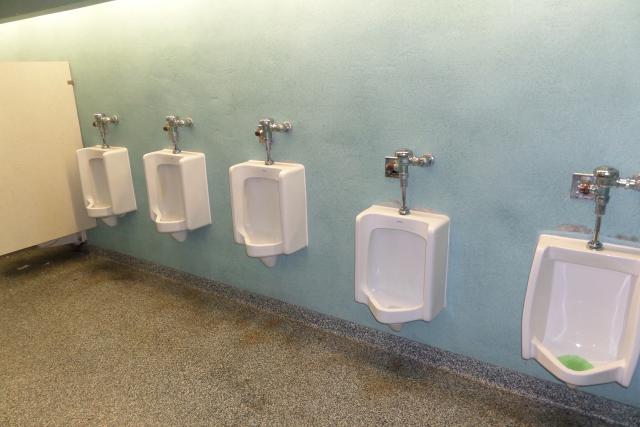 This next photo was sent in by AS in 2016. He noted that these urinals are located at the Frontiertown Comfort Station inside the park.