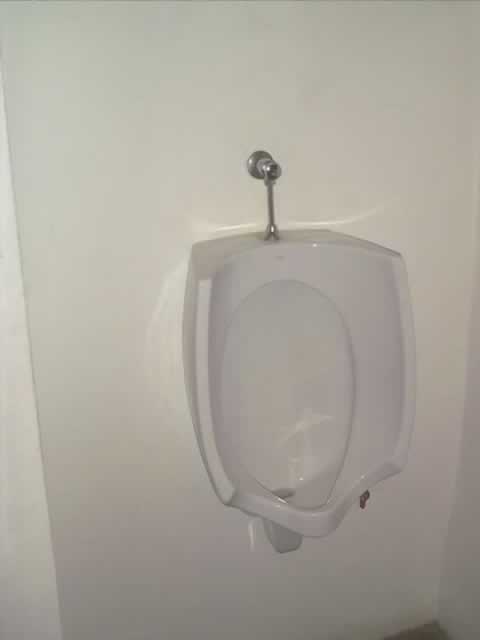 This picture was submitted by KW. He writes: "On [a] historical main street [in Santa Cruz de la Palma], called Calle Real, is a magnificent old mansion, Casa Principal de Salazar, which today houses the island's tourist office and an exhibition hall. This urinal, added for the relief of visitors, is somewhat out of keeping with the rest of the antiquarian ambiance."
More information about the Canary Islands: "The Canary Islands are Spain's tropical paradise and for Spaniards living in mainland Spain they are synonymous with holidays, as they are for the hundreds and thousands of foreign tourists who pack the islands' resorts all year round. Colonized and populated by Spaniards, they lie 1,150km off the coast of Africa. They are politically and administratively Spanish and yet culturally and geographically they have very much their own personality.
"The Canaries today consist of seven islands divided, for administrative purposes, into two areas. The province of Las Palmas brings together the major island of Gran Canaria and the lesser ones of Lanzarote and Fuerteventura. The province of Santa Cruz de Tenerife encompasses Tenerife and its satelite islands of la Gomera. La Palma and Hierro. Within the archipelago there is a variety so extreme that it is easiest to refer to it as a mini-continent. The isles share an eternal spring climate but they differ dramatically amongst each other. Exploring the Canaries you move from sub-tropical vegetation to volcanic semi-deserts, from verdant cliffs and gorges to sand dunes by the sea shore."