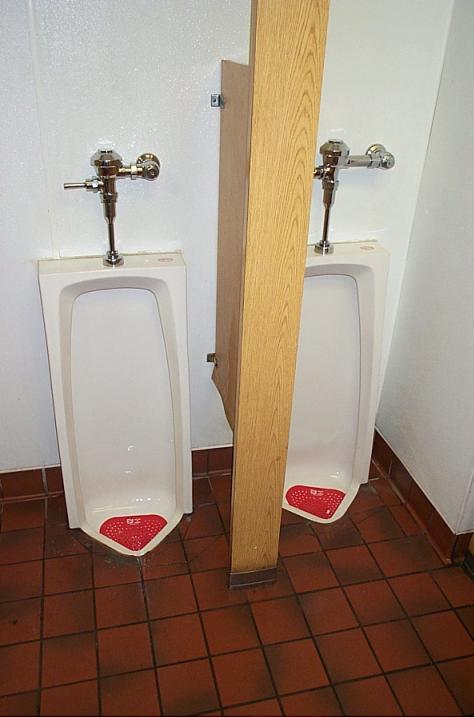 These low floor models are located in a Carl's Jr in Cordelia, CA, right off of I-80.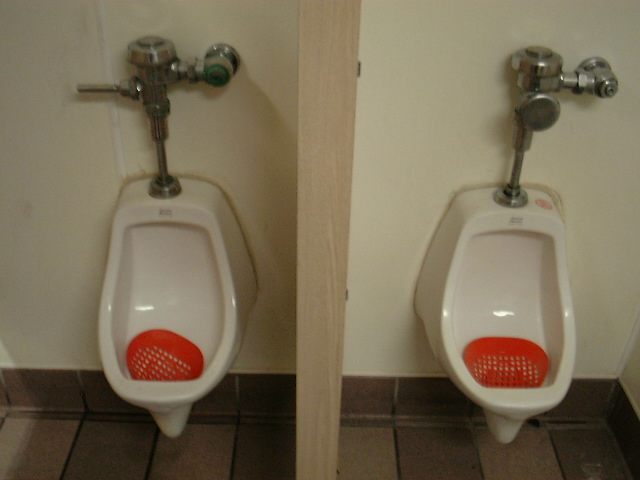 This particular Carl's Jr is located at the junction of I-5 and CA 58 in Buttonwillow, CA. These first two photos were taken by members of Urinal Dot Net staff in 2000.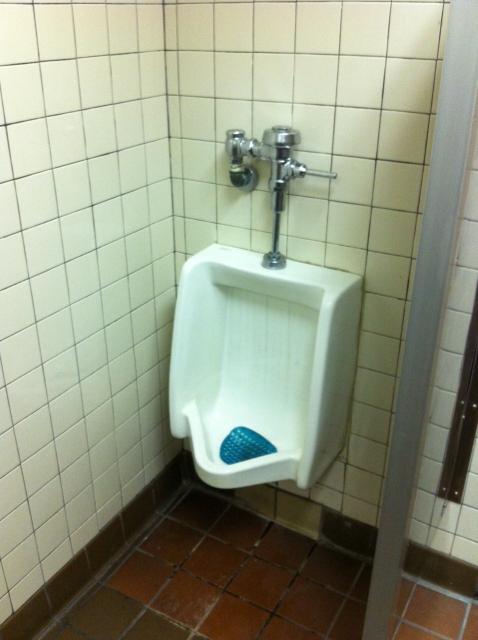 This third instllation was photographed at the Needles, CA store by AD. AD sent this and the following picture in in 2011.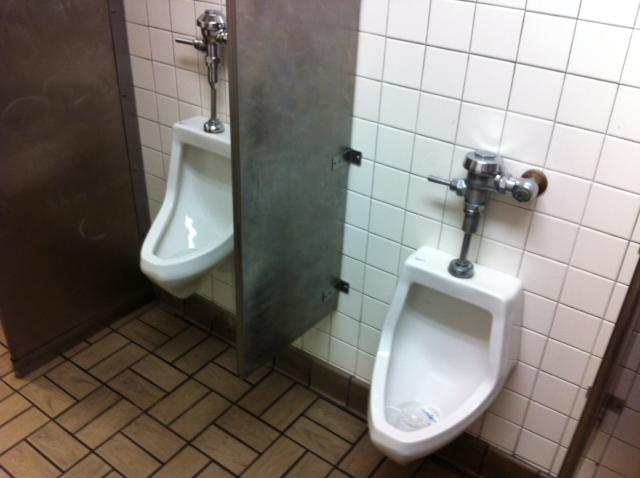 AD photographed this final installation at the Bakersfield, CA Carl's Jr.