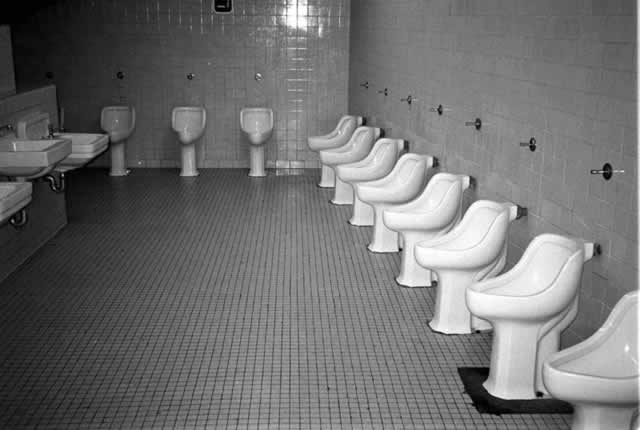 This artful picture was submitted by an independent contributor. He writes: "This fine group of pedestal style urinals is located about 750 feet below ground level within Carlsbad Caverns."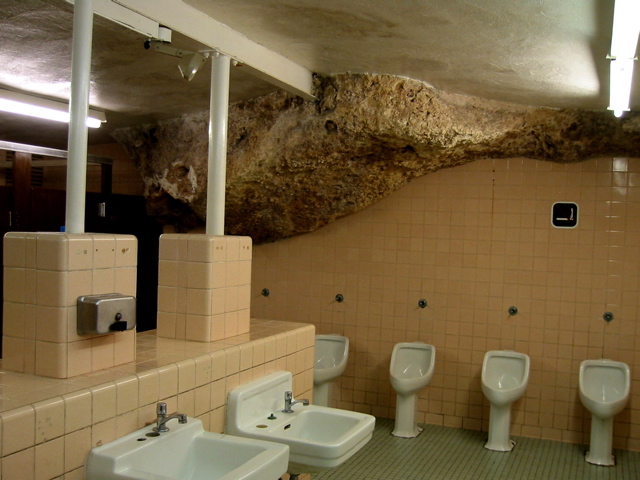 The subterranian features of this installation are clearly visible in this image, submitted by FC, who adds that the fixtures are: "...located 755 ft below the surface...adjacent to the 'Big Room' self guided tour of the caverns."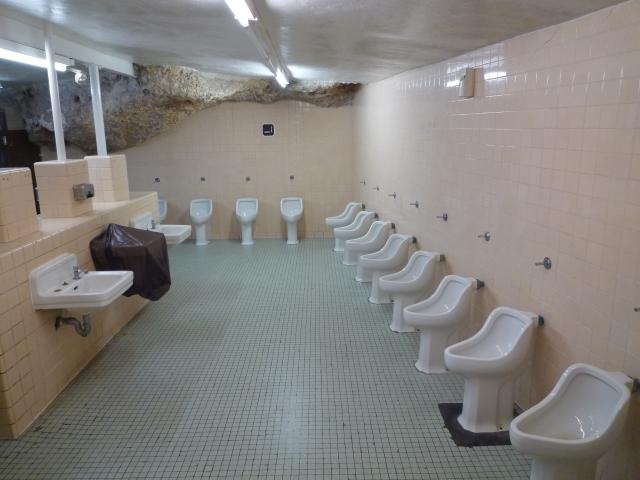 These last two photos were taken by a member of Urinal Dot Net staff in 2009. The following is known about the large room in which this men's room is located: "Carlsbad Caverns includes the second largest cave chamber in the world, the Big Room, a natural limestone chamber which is almost 4,000 feet long, 625 feet wide, and 350 feet high at the highest point. The largest in the world is the Sarawak Chamber in Malaysia."