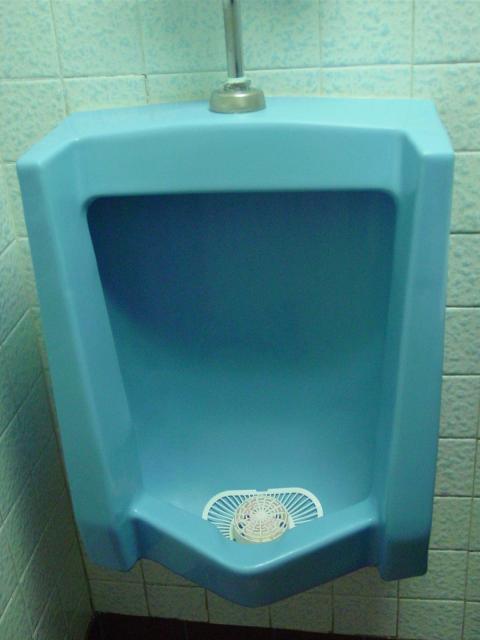 This picture from Burger King in Willowbrook, IL was sent in by MG. He writes: "All three fixtures in the bathroom used to be the same color (sink, toilet, urinal) but the other two were replaced, only the original urinal remains. I got this picture after hearing that the building will be completely renovated soon."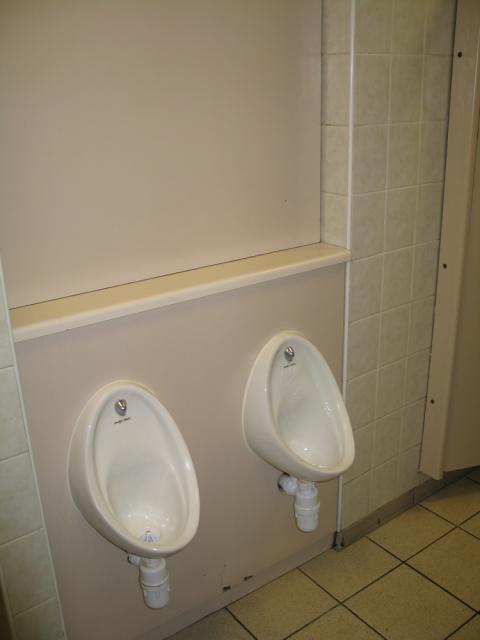 RR sent in this photo from Burger King in the UCI Cinema Mall, North Dublin, Ireland.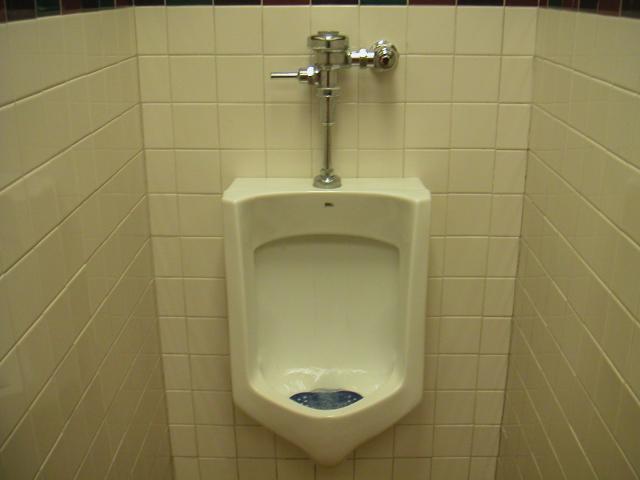 These next two images were submitted by NEK in 2006. He took the one above in Schenectady, NY and the picture below comes from the Vestal, NY.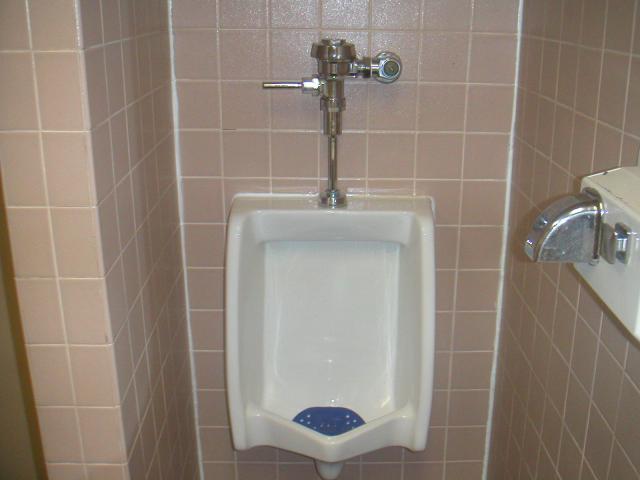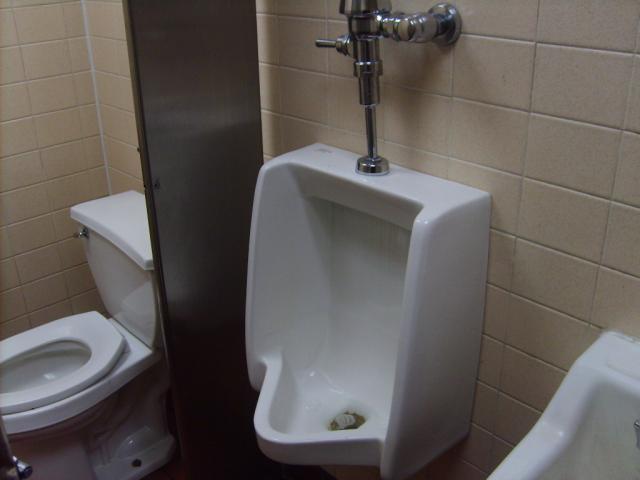 This last images was sent in by AS in 2007. He took it at the Doylestown, PA location. He notes: "This BK is just minutes from the Doylestown Rock Gym, an indoor rock climbing place that I visit with my scout troop every year. "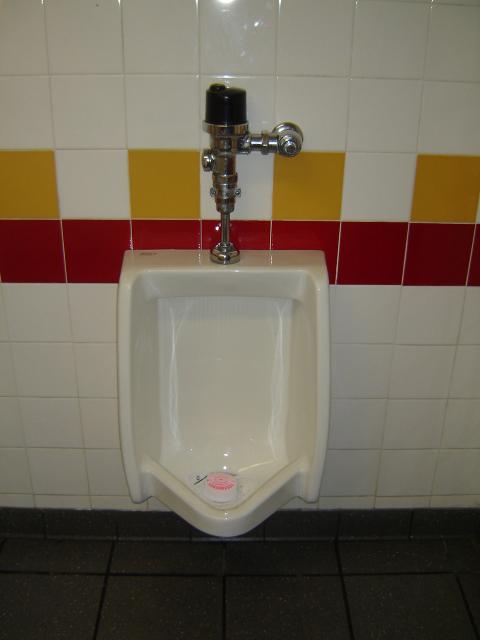 The two images above and below were sent in by SB in 2008. They were both taken in East Orlando, FL. The photo at the top is from a Burger King on Goldenrod Road and the one below is from the Semoran Boulevard location.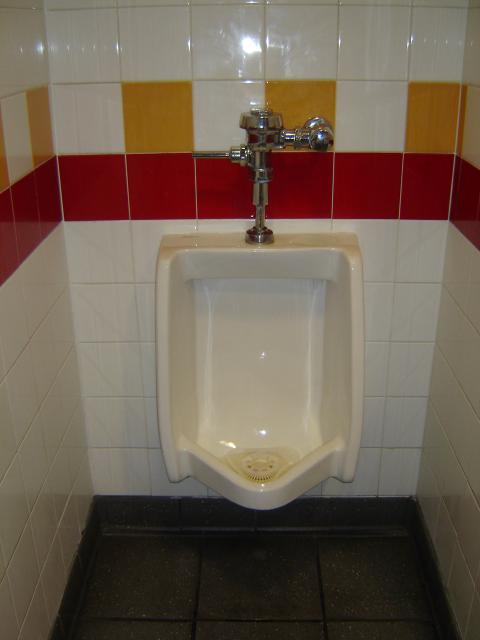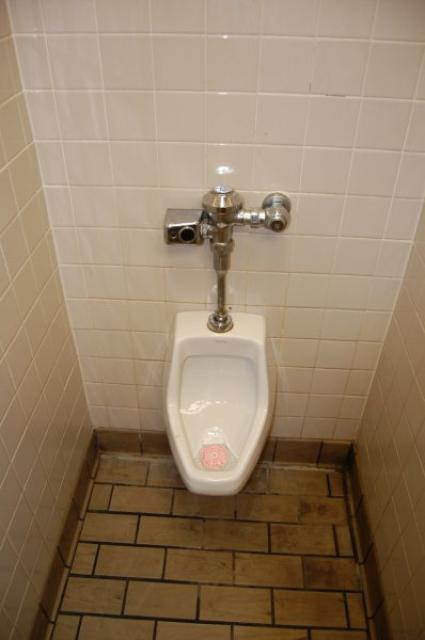 This photo was taken at the Sweetwater, TN restaurant by OW. He sent it in in July, 2010.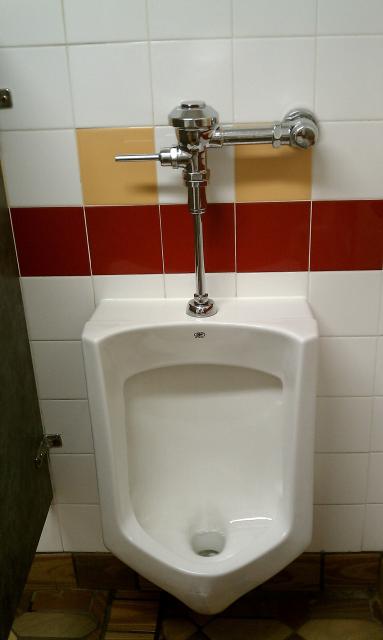 This picture was sent in by BR from Kernersville, NC. He writes: "I like how the bowl, valve and the tile pattern unite to create a composition not symmetrical but perfectly balanced."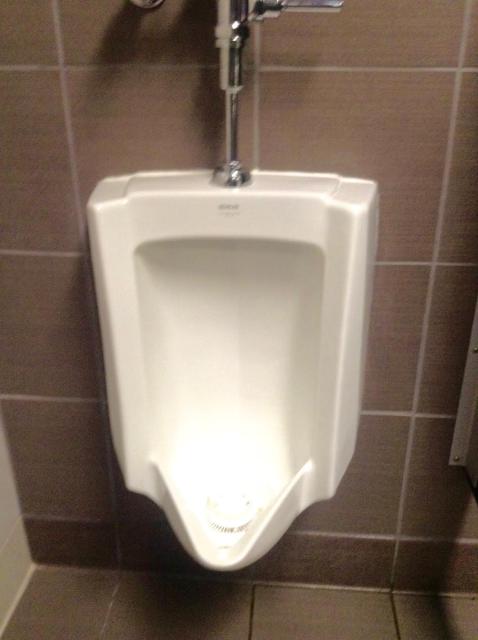 And this one was taken by DA in Newport, TN in 2015.