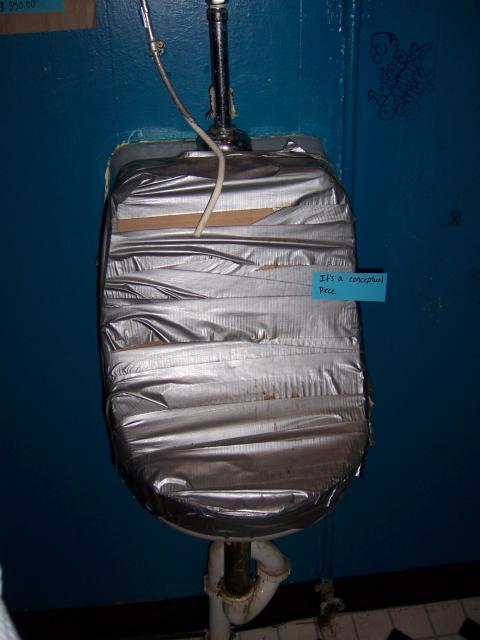 The Blue Moose Cafe is located directly adjacent to the University of West Virginia campus. The cafe caters to a college crowd.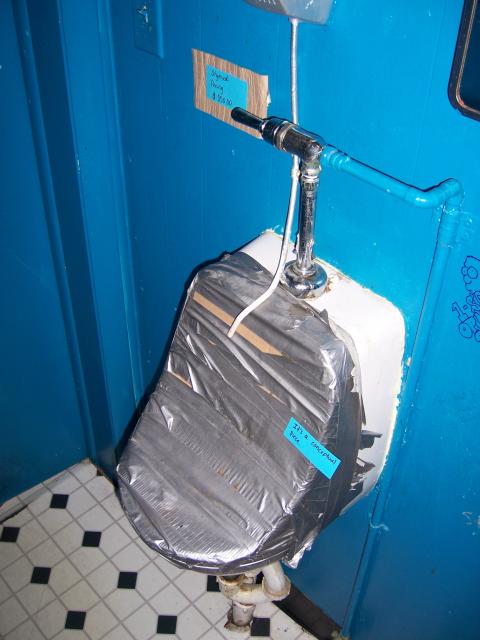 The sole urinal at the Blue Moose Cafe is not operational. Instead, it is completely covered in duct tape and labeled as an art installation.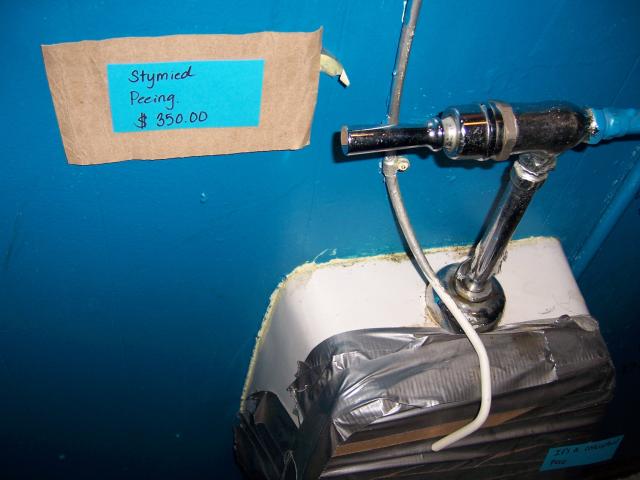 The "installation" label reads "Stymied Peeing". The list price for this piece is quoted at $350.