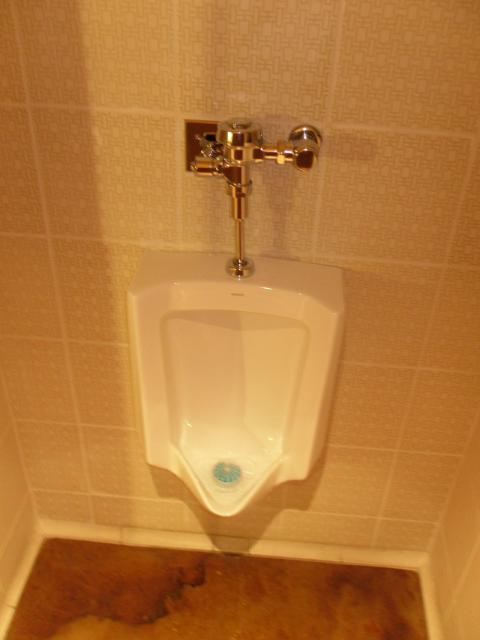 This picture was sent in by MM. He writes: "This is a photo I took of one of the urinals at the Black Cap Grille in North Conway, NH... My girlfriend and I are vegetarians and were pleased with the handful of options they had on the menus for us.
"Wait staff were very friendly, the drinks were strong and delicious, and the food was great!
"There appears to be a rust colored stain on the floor beneath this urinal but other than that the restroom was in good shape."