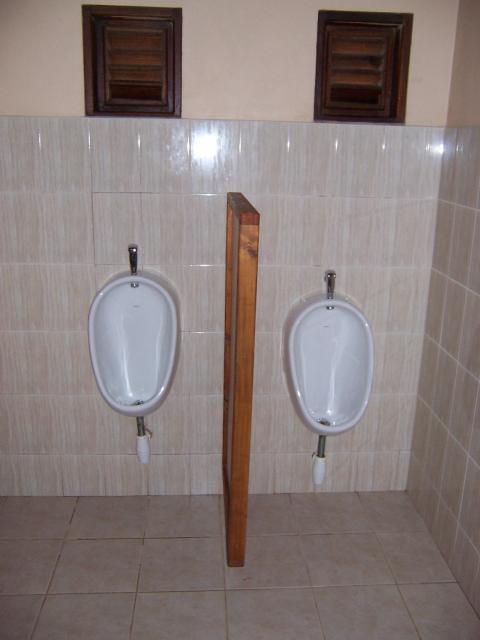 The farm offers a very educational tour of the facilities which gives the visitor a chance to interact with, pet and feed a variety of ostriches. These urinals are located in the expansive dining area where guests are invited to sample an equally wide variety of delicious ostrich dishes, made out of ostriches from the nearby island of Curacao.
This first photo was taken by a member of Urinal Dot Net staff in 2004.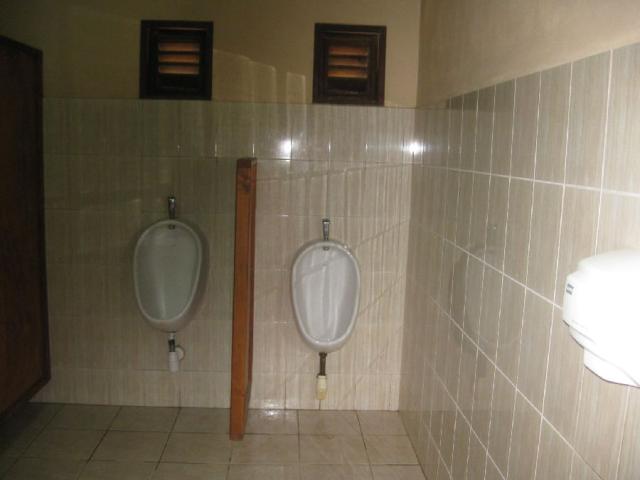 This second photo was sent in by MT in 2011. He writes: "African Art Shop, located at The Ostrich Farm, near Oranjestad, Aruba, chock-full of authentic goods from South Africa.
"You may simply relax in the shade of our sprawling Savanna Lodge Bar & Restaurant (where the urinals are)"