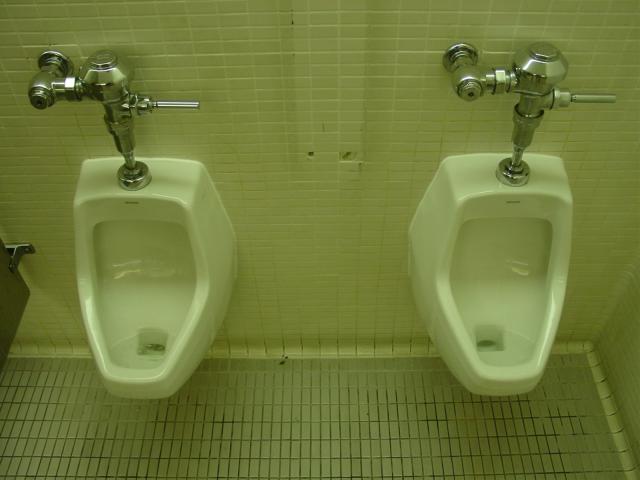 "The cemetery is situated directly across the Potomac River from Washington, D.C. and near The Pentagon... More than 300,000 people are buried in an area of 624 acres. Veterans and military casualties from every one of the nation's wars are interred in the cemetery, from the American Revolution through the military actions in Afghanistan and Iraq. Pre-Civil War dead were reinterred after 1900.

"Arlington shares with Mill Springs National Cemetery, the only other open cemetery in the system, the distinction of being the oldest military burial ground in the United States...

This first photo was sent in by MG in 2009

Arlington National Cemetery and United States Soldiers' and Airmen's Home National Cemetery are administered by the Department of the Army. The other National Cemeteries are administered by the Department of Veterans Affairs or by the National Park Service."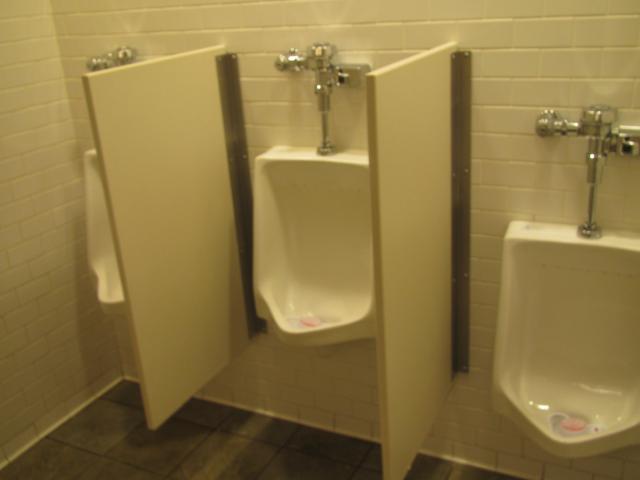 This most recent photo was taken by AS in 2012. He notes: "These urinals are located inside the lower level of The Tomb of the Unknowns visitor area and museum."