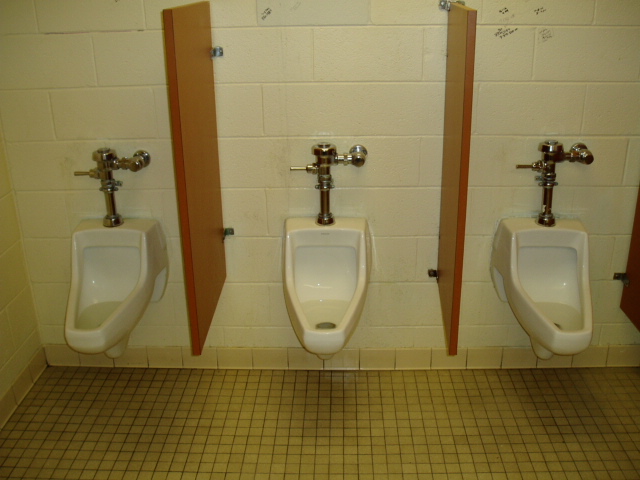 Dance, theater, and other events are held at the Stephens Performing Arts Center.
DC wrote in about this photo in 2007. He said: "I found your website through the Straight Dope website and did a search for where I work. Whoever "R2" is, they're wrong. The picture you identify as the urinals at the ASC is incorrect. The urinals don't look anything like the picture...."
Urinal Dot Net staff is currently attempting to verify where this photo was taken.