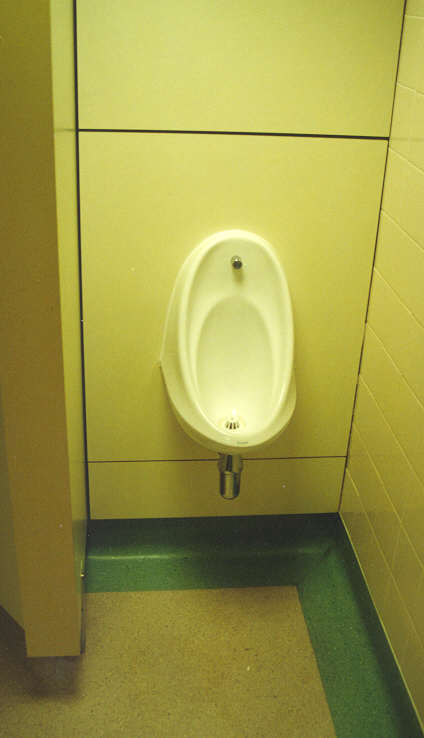 This first picture was submitted by eastbayray. He writes: "This particular urinal was found in the city of Derby."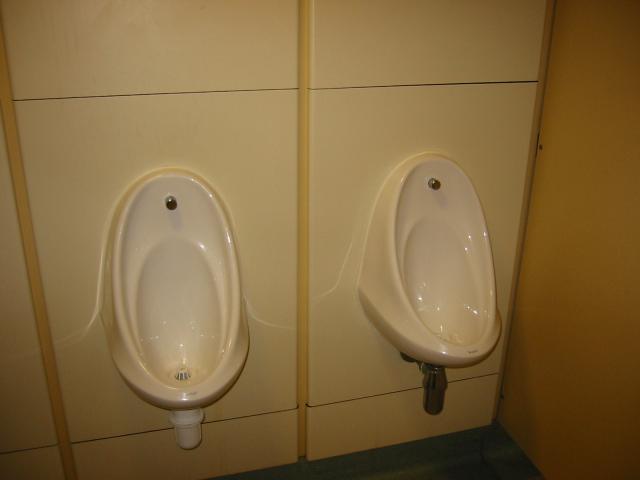 This next set of fixtures is located at the Marks & Spencer in Norwich, U.K. This picture was sent in by an independent contributor.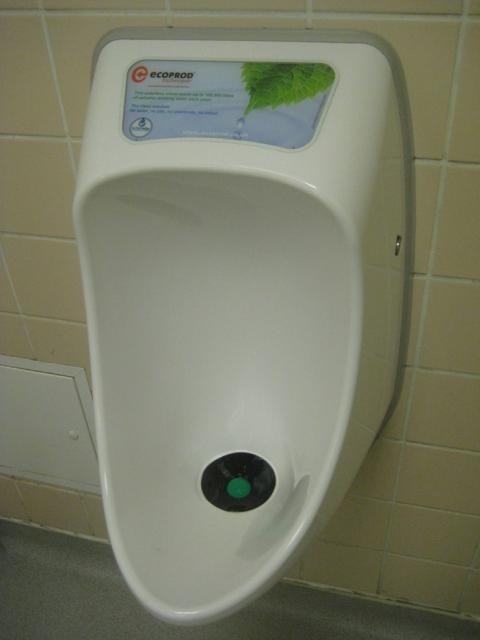 This last photo was taken at the Croydon store by KW. He writes: "Note the propaganda incorporated into this waterless urinal -- it seems that the manufacturer sees the need to convince users to accept them."