Urinal Dot Net on ZDTV
On 8/25/00, Urinal Dot Net was featured on ZDTV's television program called Internet Tonight
Annotated screenshots from the program: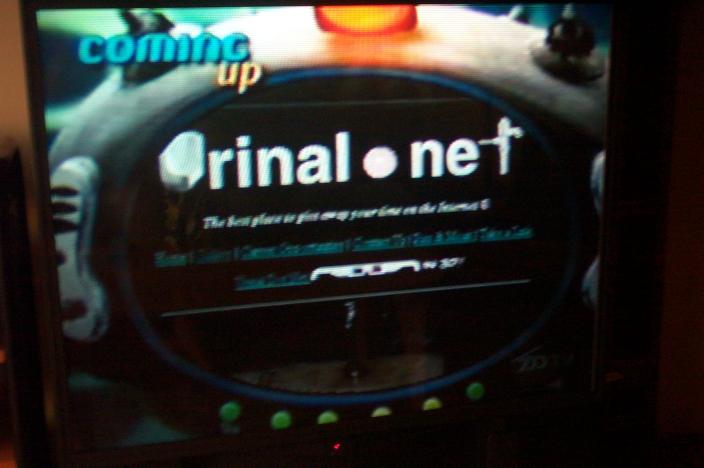 The segment was introduced at the top of the hour.
The anchors are introducing the Urinal Dot Net segment
The first shot of the site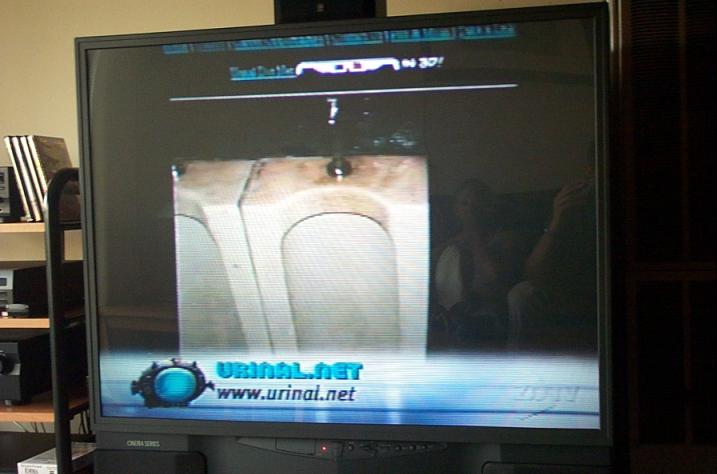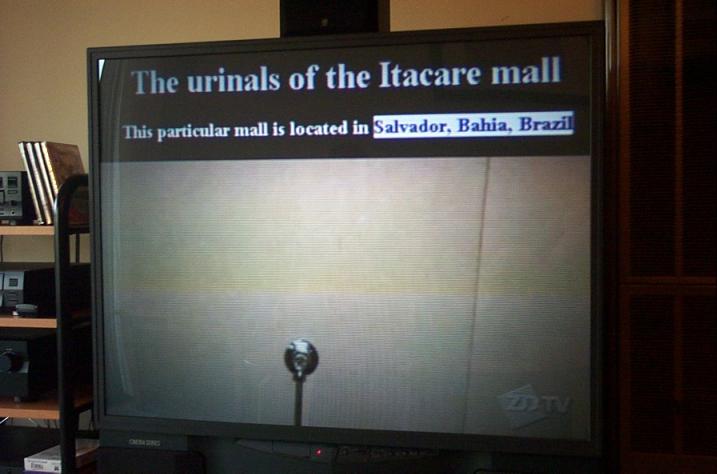 The Brazilian urinals disussed.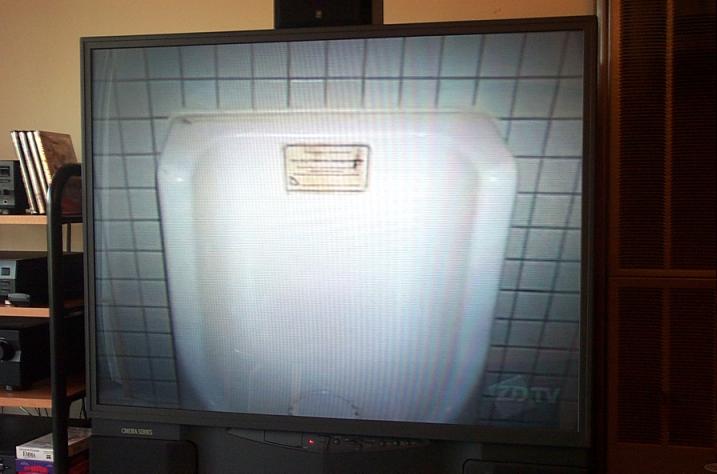 Urinals of Joshua Tree National Park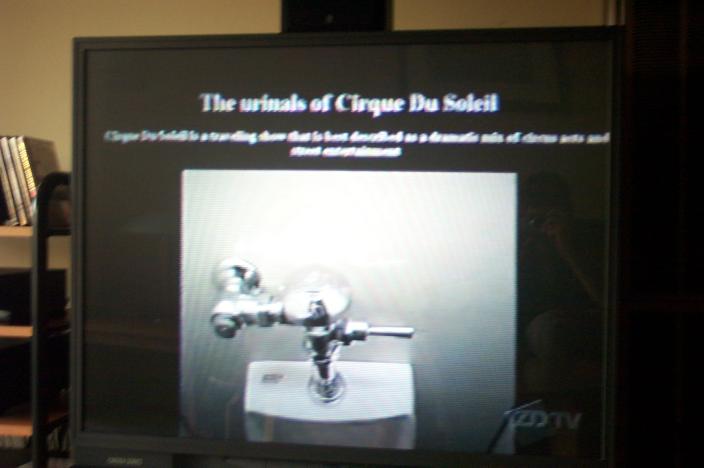 Urinals of Cirque Du Soleil were also mentioned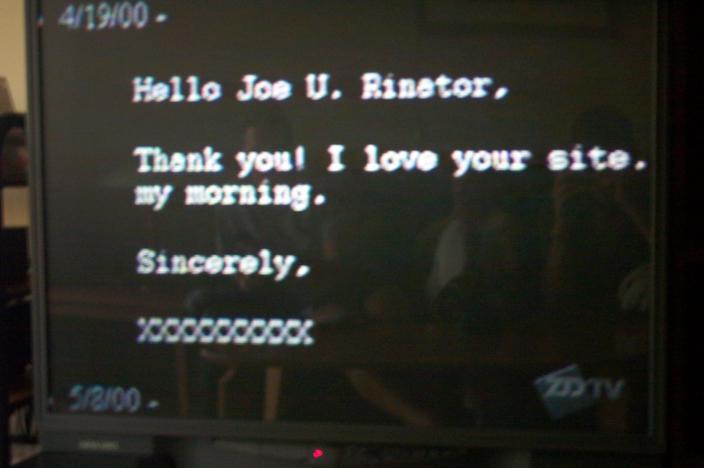 Screenshot of the Piss & Moan user feedback page.